INSIGHTS How to generate leads from your website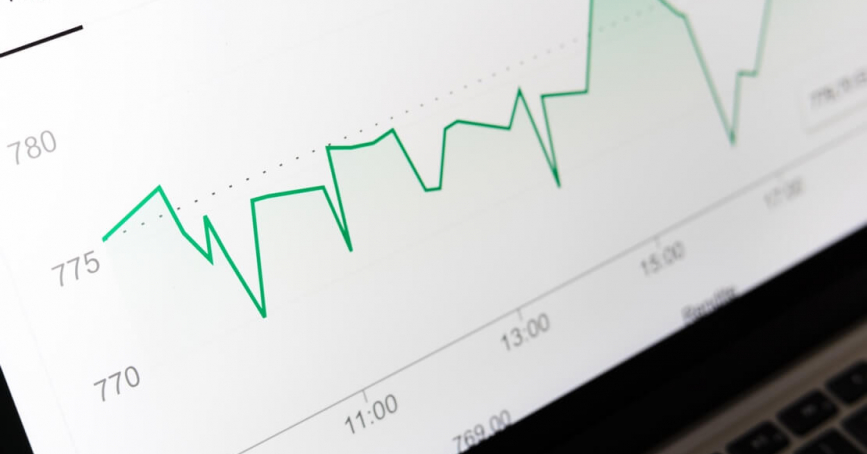 You have an existing website platform, or perhaps you've just launched a brand new shiny one?
You approved beautiful creative. You reviewed, edited and uploaded compelling copy. You even went through the torture of getting all your new staff photographs taken!
It's now a live, out-there-in-the-digital-world website and it looks great!
So, where are your enquiries? The leads will just start flooding in for sure, right?
Your traffic has gone up, you've got some new users taking a look at that brand-spanking new, beautiful website. But that's it...some mild interested window shoppers and nothing much else.
Here's how you get your website to start acting as an active lead generation tool.
You need to attract the right people
Traffic going up is great – except when it isn't. Driving the wrong audience to your platform, or having the wrong people find it, is not what you're after.
Your first question, therefore, should be "who are the right people for me?". You need to be sure of your ideal audience, where they are, what their job titles are, what social accounts they prefer, what things they search for...
Clearly defining your ideal audience means you know exactly who you are trying to attract and where you are likely to be able to find them across the various digital platforms.
Then, ensuring you are providing relevant, useful content that meets that ideal audience needs is critical. Make your content useful by helping them to solve their particular pain points or challenges; then publish that content to your website blog and promote it on your own social channels and via email (if you have a GDPR-compliant, opted-in database) to increase quality traffic.
The second question needs to be "does Google like me?". Google holds the majority of all global search traffic. If your website is not playing by its rules and its technical build isn't in line with its best practice guidelines, then no matter what you do, you are unlikely to see any positive rankings or SERPs (search engine results pages) for your website.
So, make sure you are technically compliant - get stuck into understanding and then updating your meta, H1s and H2s, image alts and descriptions, schema markup etc… It gets technical and you likely do need some strategic support to help get your website into Google shape. And that's where a specialist search team can help you.
Your visitors set the rules
Digital tools have allowed visitors to directly engage with their favourite brands more than ever. The speed and interactivity of digital has meant that people also want answers to their questions immediately.
So, when it comes to your website, it's always a good idea to interact with your visitors on their terms and give them the accessibility they demand. Responding to a visitor's sense of urgency via a live chat function can be a great way of demonstrating responsiveness and giving a real sense of engagement to your audience.
You can get started with automated chatbots to provide users with information and answers to your top questions (info you can find out via your search efforts!) – something that can be really useful during out of hours periods if you are a service-oriented business.
The important thing? Don't forget to review these questions and pick up on messages that might be sent in. It's no good providing this level of engagement if you then fall down on the actual human response that is still demanded from certain visitors.
Conversion can happen anywhere
Fish with one fishing pole, you'll catch one fish at a time. Set out multiple fishing poles and the chance you'll catch multiple fish increases.
Same goes for your conversion points. Having a contact form is obviously vital to collecting inbound leads, but it shouldn't exist in a singular place on your website. We need to give visitors multiple ways of providing us with their details. Perhaps via a newsletter sign-up or by providing a useful piece of downloadable content before we ask them for that personal information?
Start with some of the basics: a simple CTA on your homepage, a contact form on your primary pages (ones that receive the most traffic) and then look at other ways you can entice that lead capture.
Offer some valuable thought leadership or white papers as downloads from your blog or resource section, have a Live Chat function you can switch on and off during your working hours, or allow your visitors to book calls and meetings with your team via diary booking tools like HubSpot.
Measure and get better
A website should never be a static thing left to its own devices. You should always be reviewing it, updating your content, actively seeking ways to improve it as a tool for your business and your visitors.
You need to measure your efforts so you can do more of what works, and not waste time over what doesn't. Google Analytics can be incredibly helpful in getting you that data insight. You can use it to measure the performance of your landing pages and determine where your visitors might be getting stuck or bouncing off your site.
A/B testing your primary landing pages and then reviewing the performance can be hugely beneficial to determine what creative and UX elements help uplift your lead generation.
Data visibility helps inform your actions and your audience's response across your website. If you are unsure how to get that useful, relevant data into your marketing and lead strategy framework, you can always look to a data dashboard to help simplify and give you the insights you need.
And that's it…
That's not to say that by doing the above, you will suddenly get a massive influx of leads.
Sadly, there is no magic wand that can suddenly be waved over your website and, 'Hey Presto!', leads will start flooding in. However, addressing your site's technical compliance, actively taking an interest in your ongoing SEO and ensuring that your content strategy is audience-led are definite ways to improve your website's lead-generating capabilities.
If you need some help in improving your website's performance and generating those all-important inbound business leads, then please chat to our Escape team.
If you would like to find out more about how we can help you connect strategically, creatively or digitally, then call us or get in touch. We'd love to hear from you.