UX & UI design Compelling digital journeys that engage and convert
What we do
We remove the complexity for your audiences so they spend less time searching and more time doing. We achieve this by implementing a robust UX and UI (user experience and user interface) strategy. These two principles make or break the world of digital. It is our role to ensure that we implement a UX and UI strategy that helps your website or application to be more usable, accessible and human centric. It ensures your digital presence not only engages, but converts.
Who we've done it for
Bombay Sapphire Distillery
University of Southampton Science Park
RedRock Consulting
Serco
Capita
Harbour Hotels Group
BakedIn
Aster
Vivid
Warner Bros.
Amiri Construction
KSA
Englefield Estate
Benyon Estate
DX Delivery
Infinity Motorcycles
Plura
Racing Reverend
Simplyhealth
London Clancy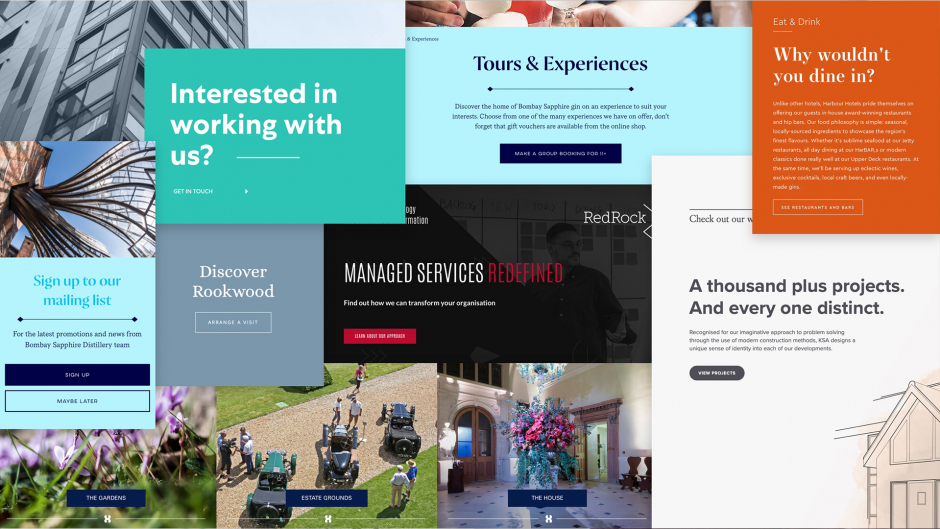 Why do you need it?
How important is it that you achieve your business objectives? Without a strong UX and UI strategy, this will be an uphill battle. UX and UI are the foundation that helps fulfill a user's need through the demonstration of empathy and clarity. By being empathetic and clear in the journey you wish a user to take, you can connect with your audience on a more personal level.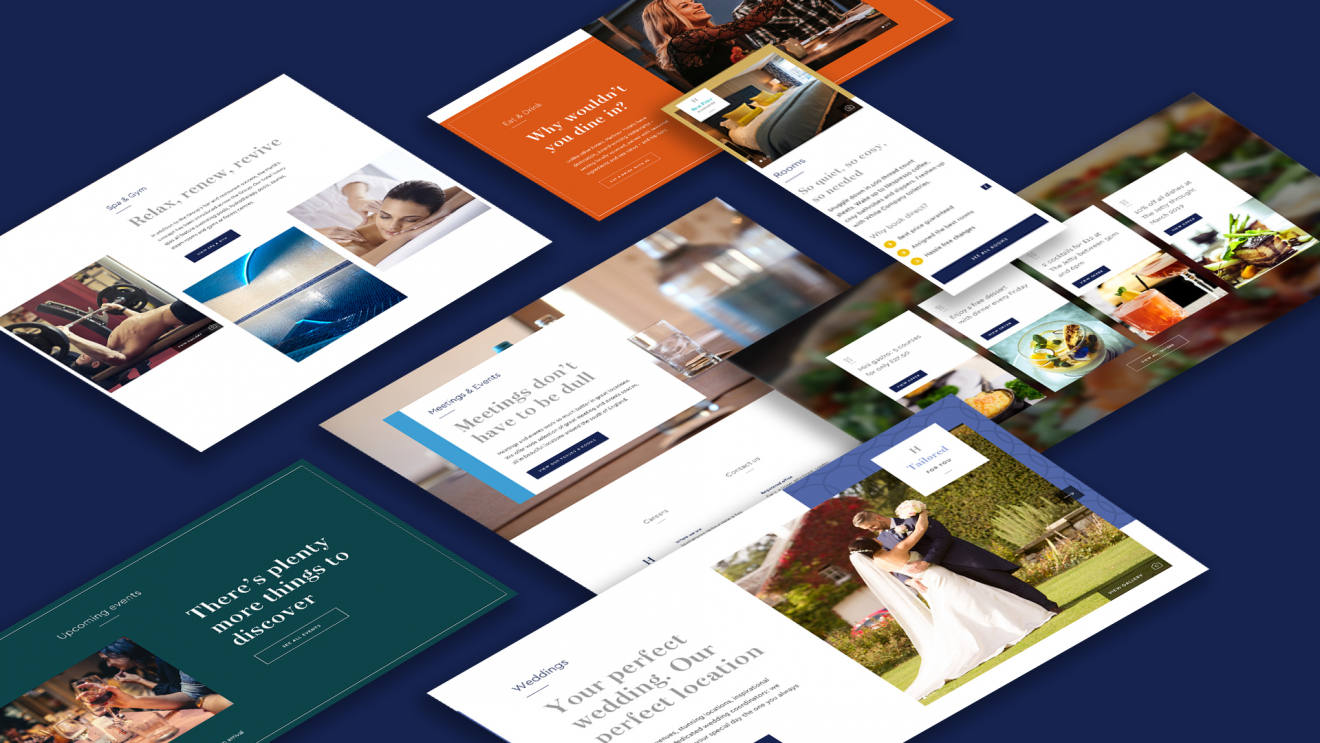 Users will be more likely to engage with you, become loyal and even recommend and share your content. In return, you will see an increase in your online conversion rate – meeting both your and your audience's objectives.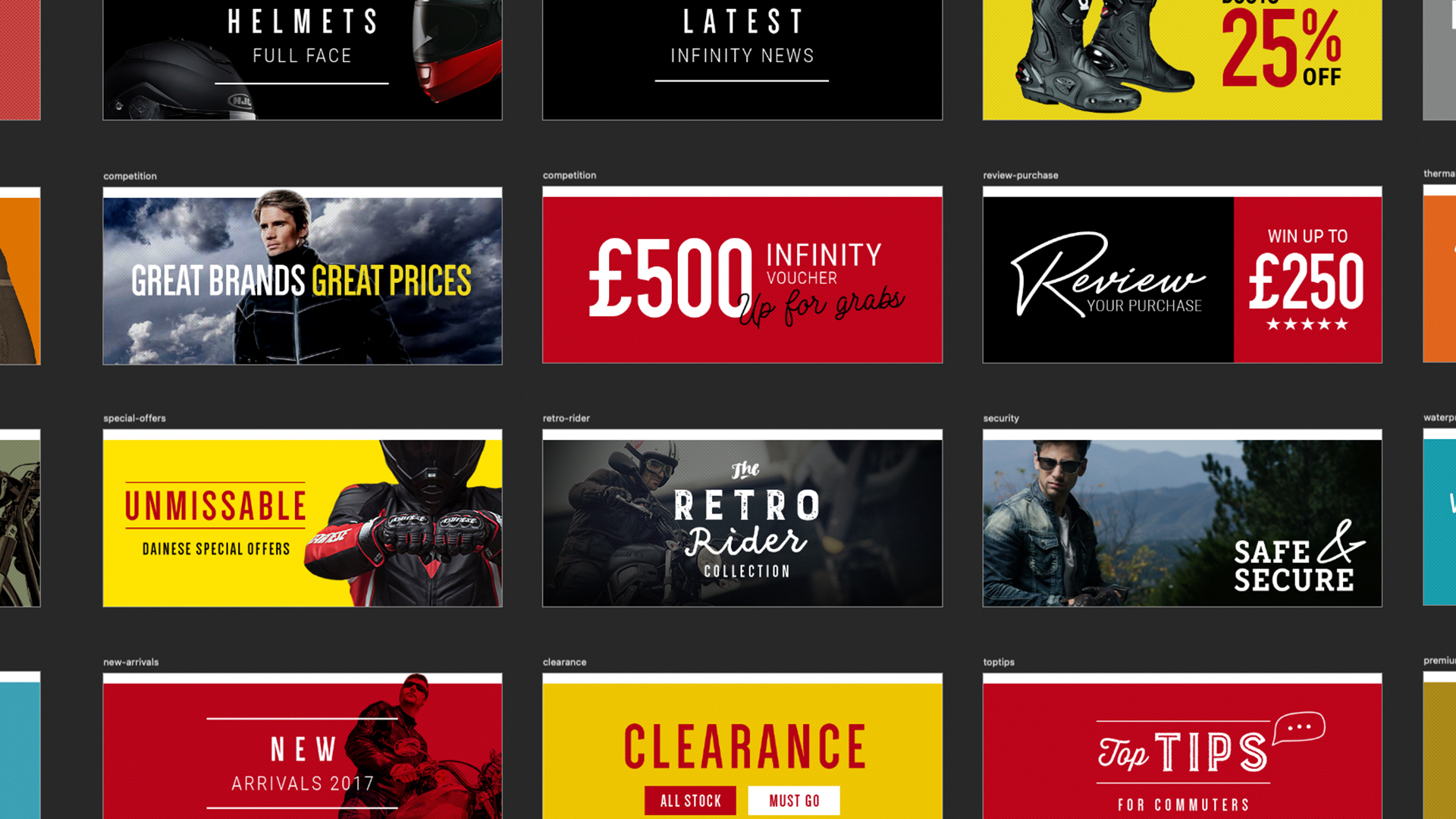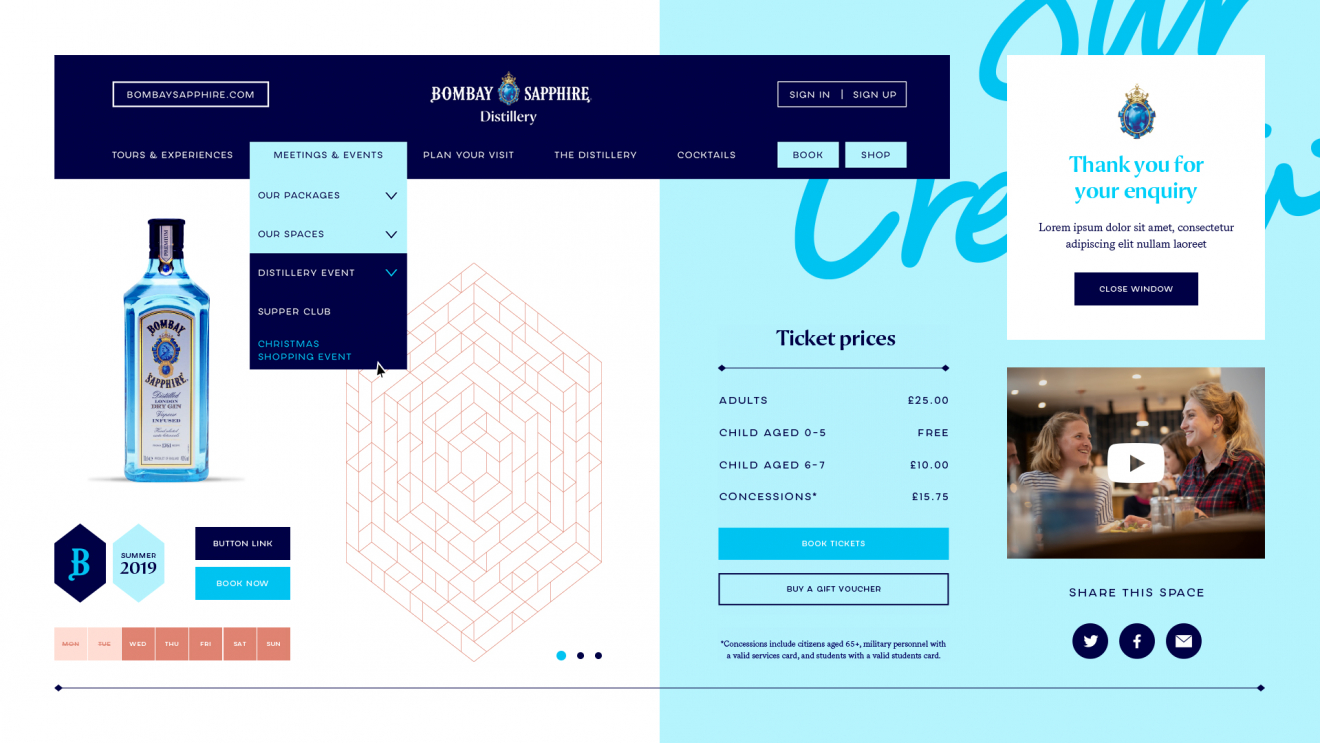 How we do it
Well, we don't run before we can walk. There are so many facets to a good UX and UI strategy that we must challenge the principle from top to bottom. We are great believers in combining both form and function to deliver a more memorable and engaging customer experience that doesn't trip up along the way. We achieve this by using the following process:
1. Discovery

We get started with an initial discovery phase. This is where we pull together all the relevant Escapees and their specialisms to help determine your digital objectives and requirements from both your and your audience's perspective.

2. Digital scope

We then create a scope of work. This document outlines all the functional and technical requirements needed to meet your objectives that were defined during the discovery phase.

3. Sitemap

We then plan the hierarchical structure of your website or application. We take a bird's eye view approach and ensure that a clear and concise sitemap structure is put in place.

4. Wireframing

After sitemap approval, we look at the skeletal outline of your website or application. This process includes looking at key user journeys, mapping individual page structures and defining content hierarchy. We do this to understand how and where relevant information will be accessed by your users across all responsive viewports (mobile and desktop etc.).

5. User testing

We are great believers in testing and validating our UX strategy with the intended audience. After all, it's your users who are going to be interacting and not necessarily us. We create interactive prototypes of the wireframes and perform user acceptance testing (UAT). The more knowledge and insight we gain upfront, the greater the performance of the website or application on go-live.

6. Design

This is where we pull together all of our knowledge and understanding and translate it into digital visuals. We begin by looking at the user interface, creating a bespoke style guide from fonts and colours to images and inputs. With our style guide in place, we then design component types using a mobile-first approach. These components are essentially content types that create the overall page design.

7. Review and revise

We'd love to say that it all ends with beautiful creative – but the truth is we've only just got started. Beyond the build of the website or application, we work closely to monitor your performance to determine that the UX and UI are meeting your requirements.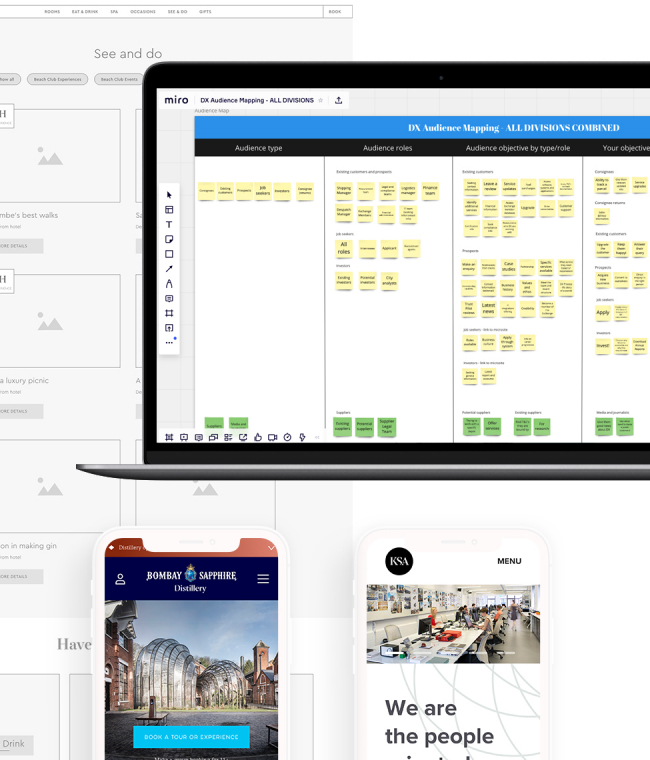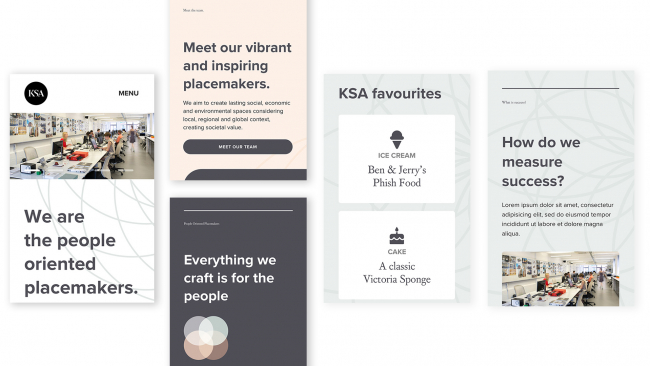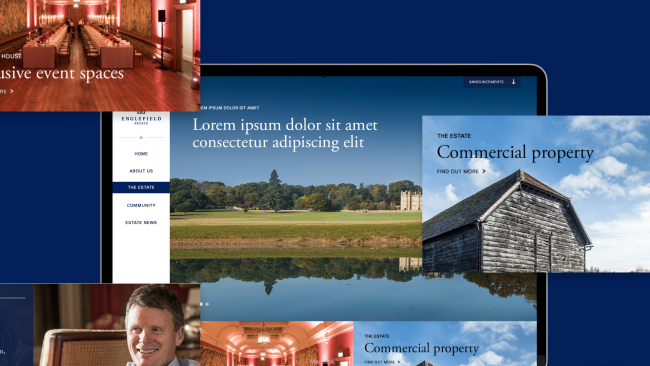 The outcome
By following the above process we can help to ensure that your brand can engage more effectively with its intended audiences online. A good UX and UI strategy and implementation will allow users to respond more positively to your digital platforms, increasing your engagement and conversion rates.
Are you interested to learn more about how UX & UI design can make a difference to your business? Well, it all starts with that first "hello" and we'd love to hear from you. If you have a project you'd like to talk to us about, give us a call or get in touch below.