Brand naming Creating names that differentiate and stand out
What we do
A name is often the first thing that makes a connection with a customer. We work with our clients to create relevant, unique, differentiated and engaging names for businesses, organisations, products and services.
Who we've done it for
Vivid
Stonewater
op_n
More+
KSA
MultiTaction
TES Media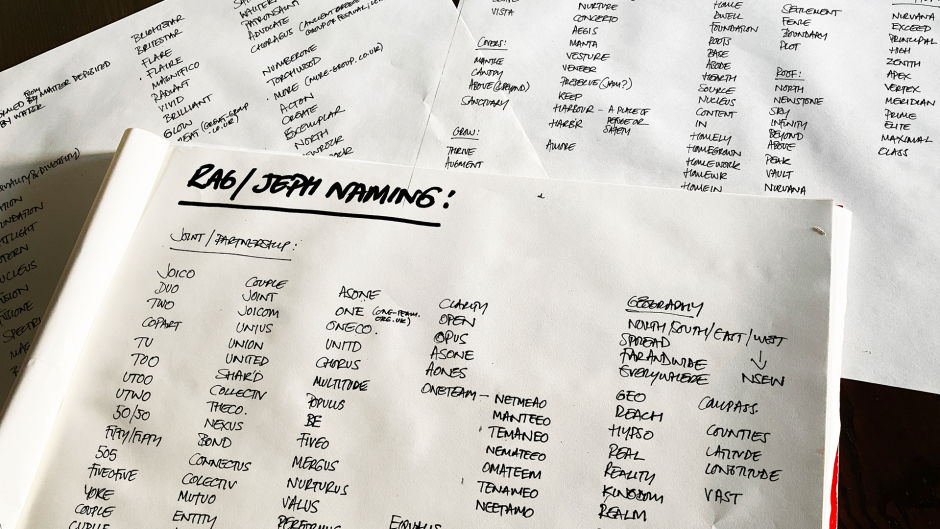 Why do you need it?
In crowded markets, a name is often the first thing that engages and forms an emotional connection with a customer. This is usually wrapped up in some form of visual identity, but not always. A strong name creates differentiation and standout, can summarise core purpose and may set a tone for the experience the customer can expect to have with the business, organisation, product or service. A powerful name should be a key aspect of your marketing strategy.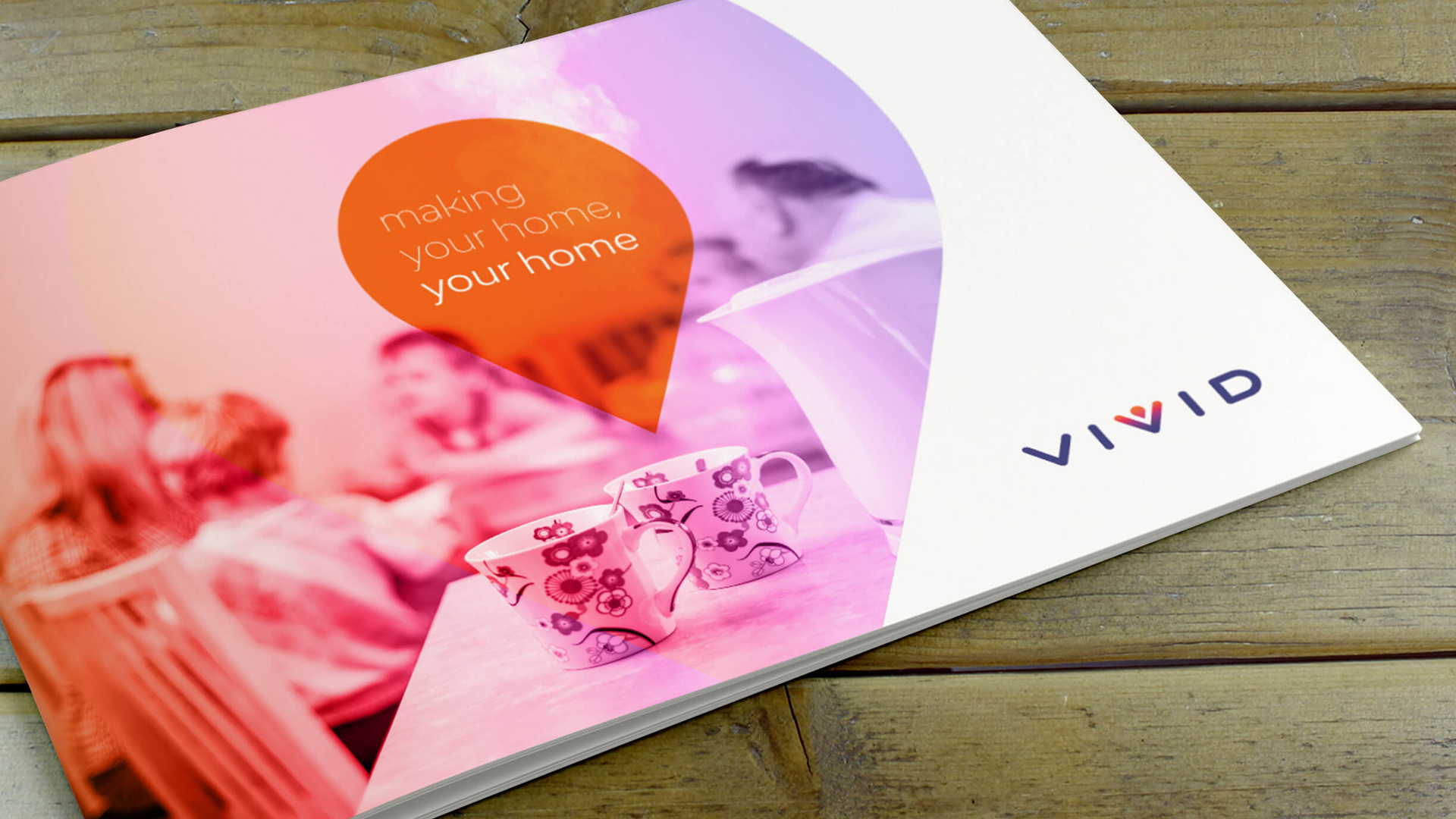 How we do it
Naming is often the most challenging aspect of any brand development. It always engages multiple stakeholders and creates powerful internal emotions and opinions. We thrive on this process as we can challenge stakeholders, rationalise differentiation and work collaboratively to define what the suitability is for new and crowded markets.
1. Brief definition

We will work with you to understand your business, organisation, product or service. We will evaluate your brand strategy for it (if defined) and undertake initial learnings from you to create a naming brief that will enable us to arrive at suitable, relevant outcomes.

2. Discovery and insight

We will learn as much as we can from you about the business, organisation, product or service. This includes purpose, benefits, SWOT, personality and points of differentiation. We will also evaluate the competitor landscape to gather a clear view on how the new name will need to position itself to differentiate in the market.

3. Name ideation

We unleash creativity but with a keen eye kept on the brief. We come up with naming concepts that fit into the ten core naming frameworks – origin names, emotive names, descriptive names, acronym names, playful names, invented names, alphanumeric names, compound names, metaphor names and technical names. We shortlist, refine and reflect, then shortlist again until we reach a series of options that fit the brief and are suitable for presentation.

4. Availability and differentiation

Before presentation, it is critical to go back to the research phase and test the preferred options for name availability and possible clashes. There's nothing worse than selecting a name then finding there's a competitor with the same one, doing what you do. We also check URL availability and trademarking so we have a clear picture of the landscape we can own with each naming option.

5. Presentation and rationalisation

On final selection and suitability clearance, we present our options and rationalise each against the brief. At this stage the big internal debate often starts and we work closely with the client to support the evaluation and decision process.

6. Trademarking

On internal agreement and final selection, we offer the choice of trademarking the name to register and protect it.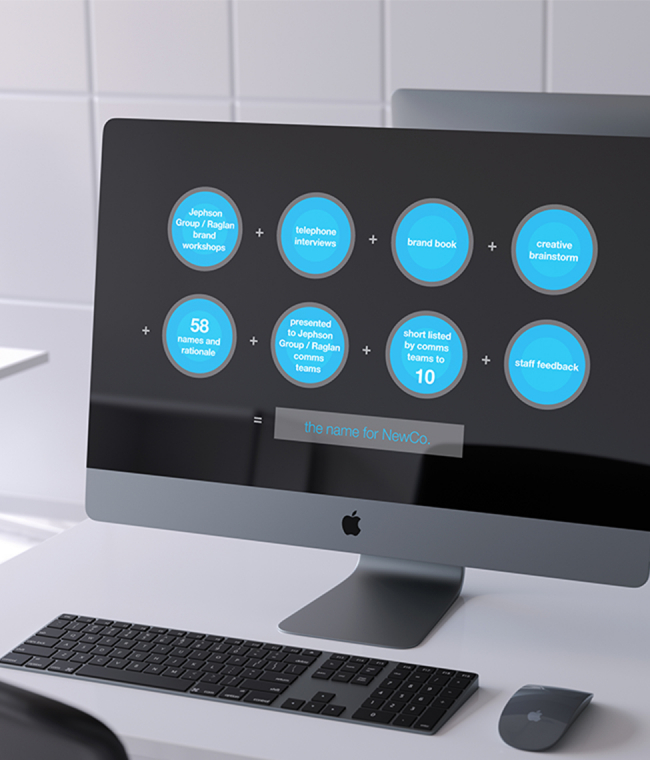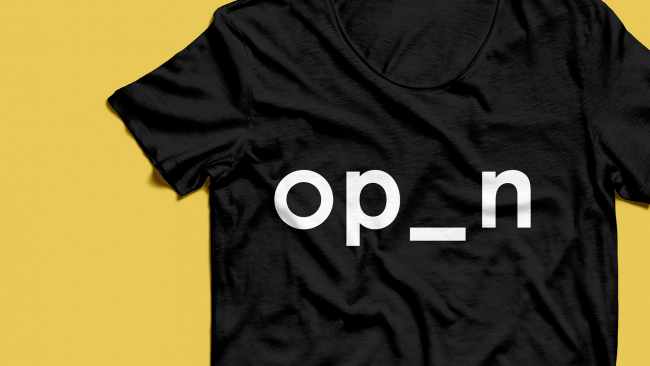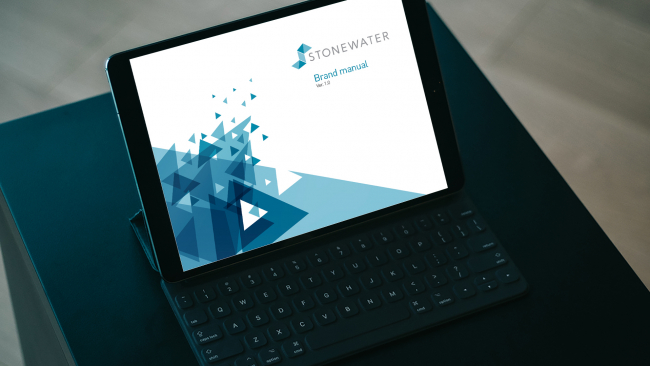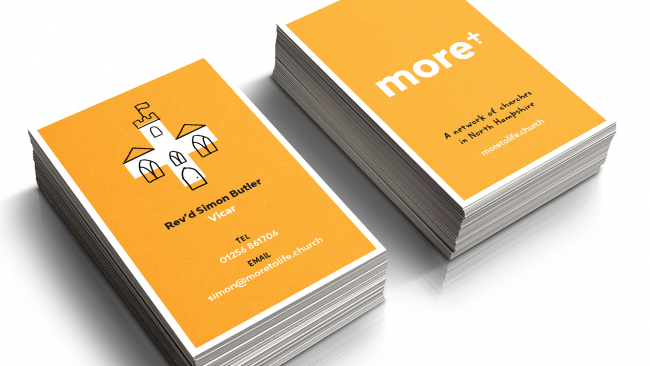 The outcome
A truly unique and differentiated name that will connect with your audiences and create engagement for your business, organisation, product or service. A name also provides the first pillar of your brand and forms a key part of your wider brand strategy.
Client feedback
Are you interested to learn more about how Brand naming can make a difference to your business? Well, it all starts with that first "hello" and we'd love to hear from you. If you have a project you'd like to talk to us about, give us a call or get in touch below.