Conversion Rate Optimisation (CRO) Optimising pages for higher conversion rates
What we do
Conversion rate optimisation (CRO) is the method of increasing the conversion of a particular page on a website to either drive more leads or increase sales revenue.
Who we've done it for
Bombay Sapphire Distillery
Dewar's Aberfeldy
Inflowmatix
Serco
University of Southampton Science Park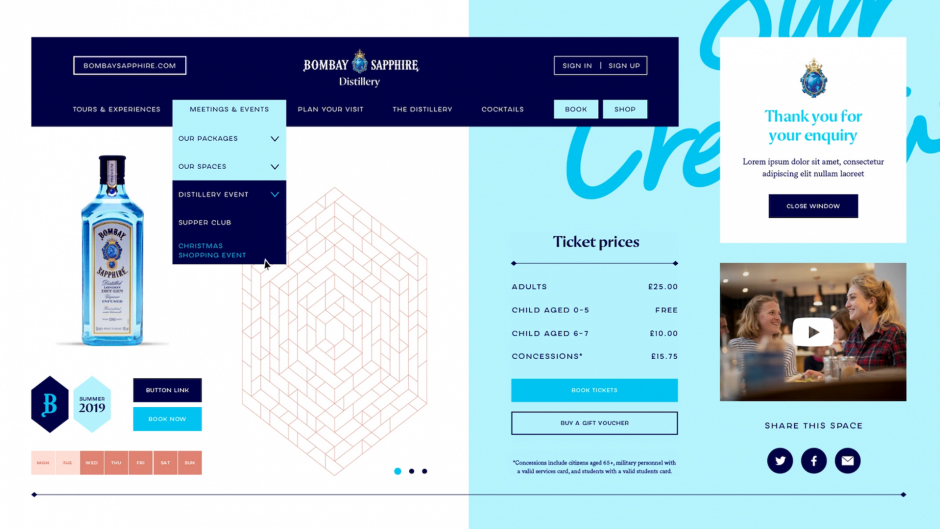 Why do you need it?
From calls to action on paid media campaigns to email open rates, CRO plays a huge role in how measurement is benchmarked and improved upon. We want to help you increase your conversion points. Whether you need to capture and increase your database, increase ecommerce sales or ensure your audience is engaging with relevant content, we employ CRO strategies to help reach those vital performance metrics.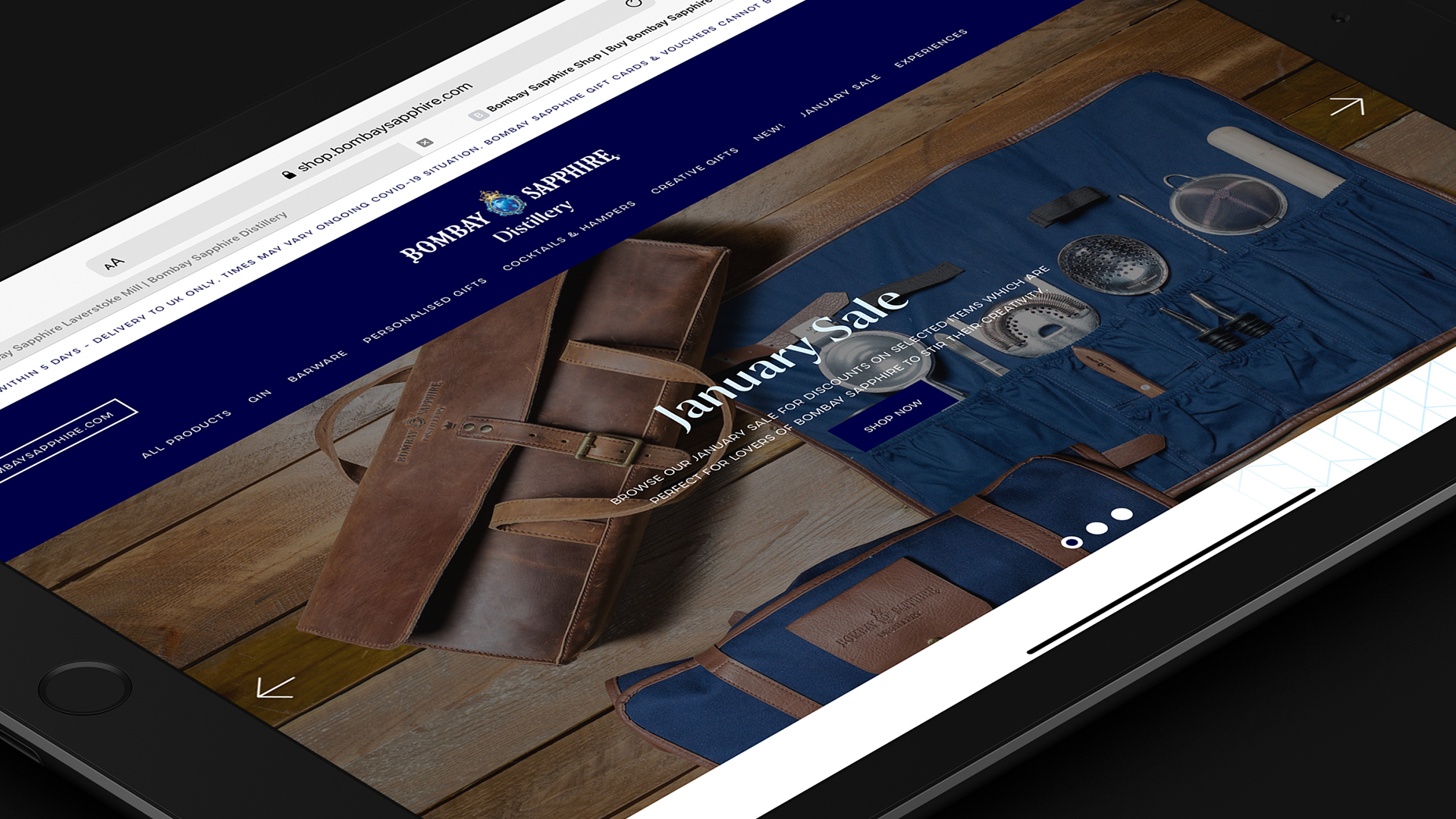 How we do it
We utilise a range of different tools to give us the insights required in order to increase the conversion rates. From small changes to deep insights, we look to make your business more money.
1. Creative UX

Our performance team works closely with our creative designers and UX strategists to create campaign landing pages, user journey flows and on-page creative enhancements, all geared towards delivering the most seamless path to conversion for a digital user.

We have many years' experience in digital design, UX-led creative and understanding best digital practices for Google, web user experience and digital marketing and communications.

Whether it be conversion landing pages, elevating calls to action throughout website pages or ensuring your direct email is going to generate the user behaviour you want, our performance and UX teams take a holistic approach to conversion design.

2. CRO testing and optimisation

We use tools like Lucky Orange, Google Optimize and Hotjar to gather insights and make changes that benefit the bottom line. Through a series of A/B/C split testing and measuring user behaviour funnels, we will look to assist in each step to conversion.

CRO is integral to the success of a business and not having a CRO service or agency attend to the user funnel is a lost opportunity.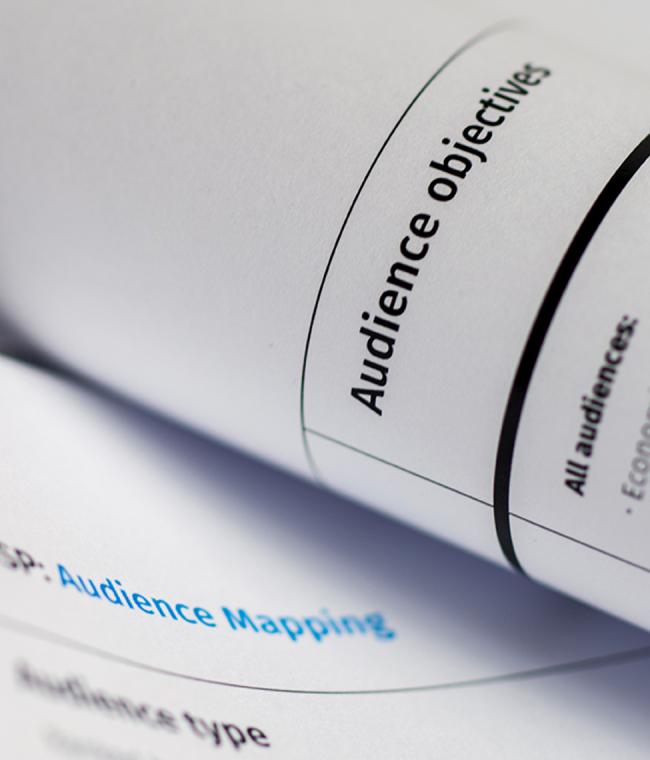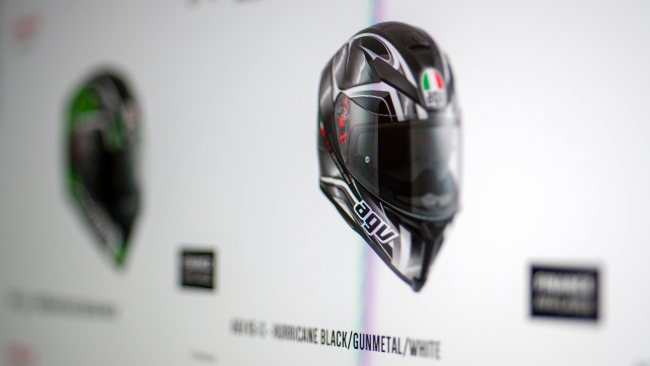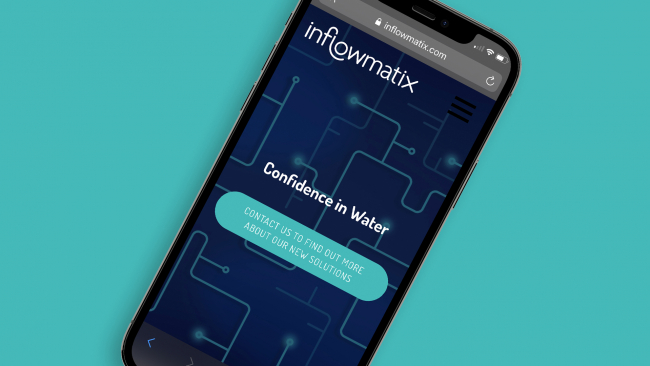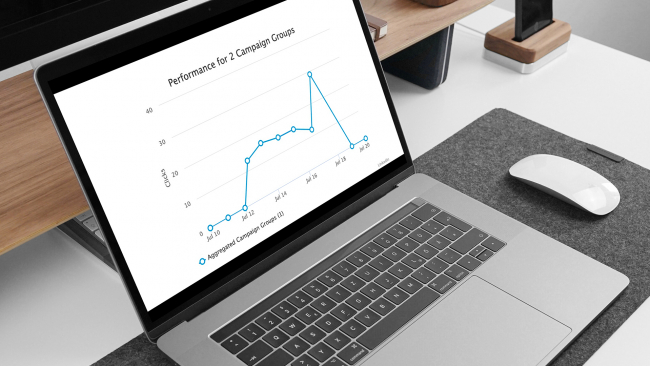 The outcome
Increased conversions from quicker and simpler paths to purchase. Campaign landing pages and our CRO-focused strategies help to simplify the purchase path and deliver uplifts in overall campaign conversions.
Our ability to test and iterate creatives means we can inform ongoing creative enhancements to direct emails, paid campaigns and social creative assets.
Client feedback
Are you interested to learn more about how Conversion Rate Optimisation (CRO) can make a difference to your business? Well, it all starts with that first "hello" and we'd love to hear from you. If you have a project you'd like to talk to us about, give us a call or get in touch below.