Insights How to create winning tender documents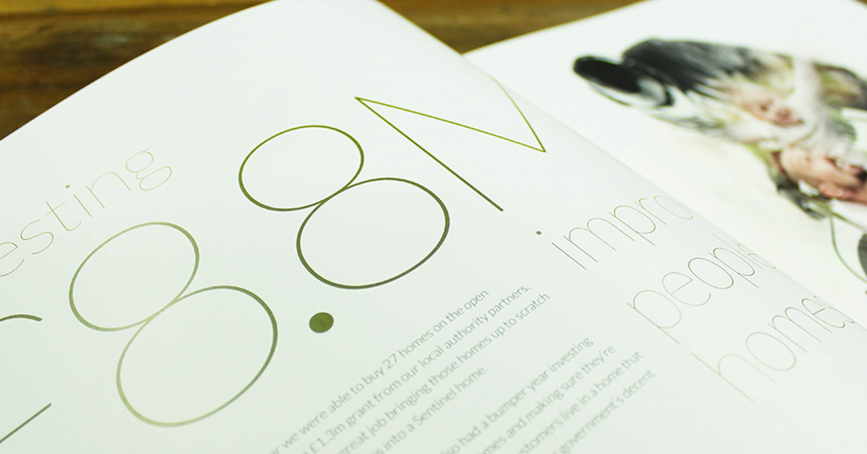 Although you can't beat a personal connection with a sales prospect, you cannot be present 24/7 to push through the sale. Therefore, your tender presentation document must work hard for you to convey your brand as well as your sales proposition.
Making the sale
Content is obviously important, but, is not always the differentiator when it comes to pitching documents. If you cannot engage your prospect in an effective way through your tender, you may well be out of the race before you get going.
By adding design and creative forethought to your presentation, you can grab attention and engage your audience, promoting your organisation, your approach to business and demonstrating how your business communicates effectively.
A decision maker may well have a pile of tender documents to sift through for a project, so, is your presentation engaging enough to stand out?
The benefits of creative input
Perhaps the answer is to go to an expert, a creative company (or freelancer) to design and produce a professional tender document that has all the elements to create a successful sale.
Your tender document is like a mirror. It's a direct reflection of your organisation and you as a person, and the reader will judge you. Remember, first impressions last.
Although there are some great software tools for creating documents yourself, there is no substitute for some real creative input from someone who understands the fundamentals of creating a visually precise document.
Preparation
Don't rely on reputation
You may have the name but there is always a competitor who will go the extra mile to out-shine you for a new contract. Invest in your tender production and never get complacent with your existing contacts. Treat every tender as if it were your first for a client.
Timings
Plan ahead and take the time to get it right. Create the best presentation you can, both in terms of the information you need to present and the way you need to present it.
Competitive research
How does the competition look? What do they say about themselves? How can you differentiate yourself? Can you use their own information to your advantage in any way?
Be creative
Use creativity and design to compete with the big-boys! You may feel that if you are a smaller organisation your tender document will not be taken as seriously. But, if you present a tender as professionally as the competition, you're in with a chance. You may even gain the advantage if you can offer the same solution at a lower cost than the larger company.
Design
How do you make yourself memorable? Is it your name? Your brand? Your corporate identity? Is your MD drop dead gorgeous?
Whatever it is, in addition to the quality content you produce for your tender, open your mind to the value some creative thinking and quality design input could bring to make you stand out from the competition.
This could be through typography, illustration, tone-of-voice, or, quite simply, the professional design execution of your corporate guidelines.
Creativity also adds value to the finished physical document. Here are some insights from a creative point-of-view.
Branding
Be confident with your brand. After all, this is who you are, what you are proud of and at the heart of 'what' you are trying to sell to the reader.
Don't be afraid to utilise the recipient's branding, but do use it appropriately. Do not try and mimic their collateral or house-style, you may fail, devaluing their identity and therefore your proposal. Concentrate on being confident in who you are.
Page Layout
By using a clear and simple page structure in your document design, your information will be more legible and have more impact. Proper use of white space, margins and consistent page styling throughout your tender document will allow the reader to engage with each page.
Contents and page numbering
Make it easy for the recipient. Provide a table of contents, even an index if necessary, so they can easily get to the data that is pertinent to them.
Ensure your page numbering corresponds with the contents and that your page numbers are legible and easy to find on each page.
Sections
Break your tender document up into defined sections and consider using tabbed inserts in your presentation to differentiate them.
If your content is placed into manageable 'chunks', they are far more likely to be read. Also, consider using colour-coding as a visual aid and relate this back to the contents section.
Colour
Use your corporate colour palette consistently and effectively. Use colour to break up sections in your design, define headings, create call-to-actions, or to draw the eye of the reader to any information you feel is key.
Also, don't overdo reversed text - white text out of a colour - as this will be more difficult to read when used on larger areas of copy.
Typography
Utilise your corporate font consistently throughout your tender document, placing emphasis and clarity on headings and key information.
Ensure that your body copy font is easy to read with a point size and leading (the space between lines of text) that allows for clarity.
Finally, lower case text is proven to be easier to read for longer blocks of text so STAY AWAY FROM CAPITALISATION.
Imagery
If the design of your tender document requires imagery, make sure it is good quality and at a decent resolution for the final piece.
When printed, a poor quality image at low-resolution will not look professional. Also, ensure your company imagery does not look too dated.
There are plenty of cost-effective image libraries online like www.istockphoto.com where you can search and download copyright free images to complement your design. Do not use image searches like Google - these photos tend to break copyright laws.
Content
Spelling and grammar
It is vital that you spell-check and proof-read your tender document before you send it. If it reads poorly and is riddled with spelling mistakes, this will reflect on your levels of competence.
Utilise colleagues to read your document. Is it legible? Does it make sense? Try showing a family member or someone who does not understand the subject. Can they still take away the key message?
Table and charts
If you are displaying data as a graph, or in a table, make the data clear and engaging in your design.
Consider how the recipient will interpret your data. A dull page of figures may not stimulate interest in what could be your most important page of data. Similarly, a graph can also create an easy-to-interpret display of what could be complex data.
That said, keep it legible and avoid complicated graphing styles that get in the way of the data you are presenting.
Copywriting
The value of a good copywriter to translate your content into easy-to-read and compelling words could make the difference when it comes to getting your message across effectively.
Do not let your tender document suffer as a result of your inability to write in an engaging manner.
Asking for help, accepting feedback, or even paying a copywriter to reshape your basic draft should be considered.
Testimonials
Although not always appropriate if you are tendering to a vertical market, a good testimonial is actual evidence of success.
If genuine, the reader has a third party endorsement of the good work/service you are already providing for someone else. Use these to your advantage.
Personalisation
Why not make this personal? You should know the name of the company, and of the decision maker, your tender document is being sent to. A tender document with personalisation has an extra dimension when it comes to engaging someone. Digital printing and variable data systems make personalisation very affordable to incorporate into your design.
Production
It is very important that you produce your tender document professionally. There is nothing worse than a tender document, however good the information inside, that has been printed on an office colour printer and thrown together into a folder. Chances are the colours will be off-brand, margins will move and you will be restricted to a white border on the outer edge of every page.
Have your presentation printed, cut and bound by specialists, this will ensure that the first impression is excellent.
Templates
If you produce a number of tender documents for your business, why not design and produce templates with the option to overprint? This will ensure you are getting better value for money in the long-term by reducing the chances of unnecessary production and increasing the likelihood of consistent production.
Create a set of design templates. Information can be replaced and updated, saving time by not having to start from the beginning each time.
But, you must ensure brand consistency from one tender document to the next and be sure to proof thoroughly. Any reference to a previous tender, or company, could ruin your chances of success.
Stock
What stock (material) is your tender document printed on? Does it adhere to your corporate sustainability values? Do the delicate print finishes say 'first-class organisation'? Have you ever considered the impact a print finish could have on your design ideas?
Specifying the appropriate material to print your tender document on, can add to the tactile experience of the reader. And, you aren't just limited to A4 paper.
Get creative, but do remember the practical issues with size. Can it still be mailed? Will it sit in an inbox? That said, a bit of lateral thinking may give you the edge.
Finishing
Do you need to be able to add further information to your tender document at a later date? Does the recipient need to be able to add anything?
If so, why not produce an item that is flexible, like a folder or binder? It can still be branded, plus the binders can be bought in larger numbers if required.
Another option is to purchase plain folders then produce a personalised sheet that is riveted in with the D-ring. This will add to the quality feeling of your tender document and demonstrate that you have considered who you are providing the proposal for and their needs beyond the initial delivery.
Tender carrier
If your tender document is made up of various pieces of documentation, consider how you will collate these items together. What will be the device that the various pieces go into?
A well-produced tender put in a jiffy-bag will fail to impress. Creating a branded, individual carrier, be it a branded box, wallet, or the like, enhances the professional delivery of your tender. Furthermore, the additional container will ensure your valuable documents arrive cleanly and safely.
The first impression your reader will receive is that you care about the documents and therefore the tender. Chances are, that will convey the message that you are the type of organisation that cares enough to be trusted.
Branded carrier sleeve
If your carrier/carton is not branded or personalised or has been produced as a generic item, consider producing a sleeve that could slide over the item. This can be produced simply and cost-effectively utilising a template. Simply update the name and/or branding of the recipient and produce digitally. This also enables you to produce the carrier in greater quantities and with more sophisticated finishes.
Delivery
Do not underestimate the value of the delivery process. Although you may have planned well in advance and your tender document is ready ahead of schedule, it may not be enough to rely on the Royal Mail to get it there for you.
The additional cost of a dedicated courier could be perceived as excessive, but the value of your tender arriving before a deadline and being placed into the hands of the key decision maker is priceless if you win the business.
Deadlines
After all the blood, sweat and tears of getting the presentation perfect in every way... don't deliver late.
You will be eliminated from consideration, the hard work will have been worthless and your reputation will probably taking a hammering.
Summary
Put simply – dress to impress.
A professionally produced tender document, with a well thought through design, can help deliver the result you and your business need. Remember - your first impression WILL count and it WILL last.
If you would like to find out more about how we can help you connect strategically, creatively or digitally, then call us or get in touch. We'd love to hear from you.