Insights What is digital automation and which apps are the best?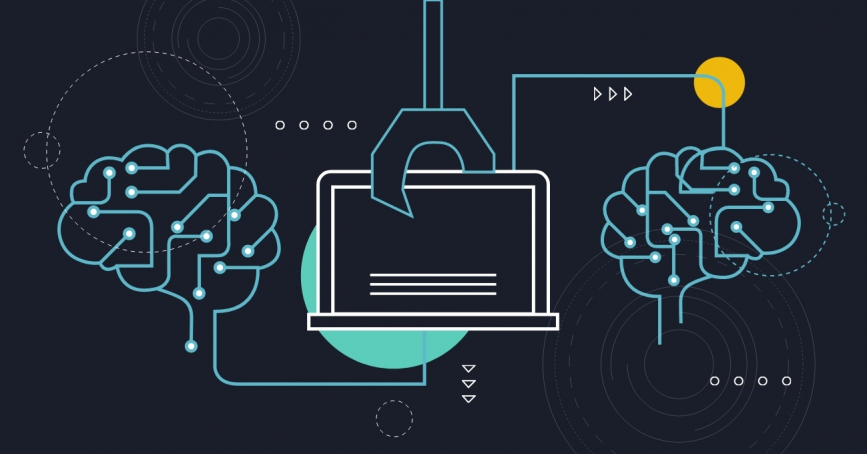 Simply put, automation is a way of automatically taking regularly run (often menial) tasks and using software to do them for us. These tasks can range vastly from managing data from various third party services to deploying whole websites.
'But why would I want to automate these tasks?' we hear you say - well, some of the many benefits include:
Reduced errors (particularly human ones!)

Cost savings

Productivity

Time savings

Improved employee satisfaction

Improved client satisfaction

…and are many more
However, the problem with automation is that it's not very accessible to the average consumer. As a member of the web development team here, we automate tasks on a daily basis for our clients, and ourselves. Joe Bloggs down the road, however, may not be able to automate his tasks so easily, although there are many ways that this is being slowly improved on.
So, with that in mind, we've done a lot of the leg work for you and have created a list of apps and software that can help anyone at any level use automation in their day to day lives (you can thank me later!).
Beginner
If you're new to the automation world, there are two apps we'd recommend you try out:
Zapier
The idea here is that you connect one app to another based on a few different triggers. For example, if you want to receive a Slack message when you receive an email on Gmail from a certain person or label, you can do so by connecting the two apps together. This app has been around for a while, is super user-friendly and has a free option for casual automators - what's not to love?
Bardeen
Instead of an app, this one is a browser extension. It's completely open source, no code required and is completely free - win! This also has the advantage of having a lot more built-in automation functionality. For example, there are options to click a button to take a screenshot of an entire webpage or look for email addresses on a page and print them on screen. It also comes with the ability to scrape information from a page and put it into one of their many connectable apps (e.g. Google sheets, Salesforce, Hubspot), all available at the click of a button.
Intermediate
n8n
If you're slightly more familiar with automation and are ready to take it to the next level, n8n is the one for you.
In a similar vein to Zapier, you can connect apps to other apps and services. However, this comes with some more advanced options like connecting to a MySQL database or AWS services. This one is also completely free! There are many ways you can connect but if you're using a tool like Toggl to track time and another service to input time (e.g. Harvest, Salesforce) then you can skip the manual time input and just have n8n pull the information in automatically.
Expert
Ansible
Right, so you're not a beginner and sitting somewhere in the middle - oh no, you're a fully-fledged automation pro! That means only one app will do you justice and that is Ansible.
This one is for the developers and one we personally use within The Escape team regularly to manage provisioning and deployments of websites. It's free and open source but has a steep learning curve if you're new to coding, but the benefits of using it are huge.
The types of things we use it for are setting up a list of security features on a server, pulling a MySQL database onto our development machines for testing, updating software to manage GDPR (e.g. setting up a task to remove old user data), log retrieval, and the list goes on.
No matter what your level of comfort is, it's hard to deny the pros of automating whether for work or your personal life, but especially when it comes to dev tasks.
So give these and go and let us know how you get on!
If you would like to find out more about how we can help you connect strategically, creatively or digitally, then call us or get in touch. We'd love to hear from you.