INSIGHTS A day in the life of a...Project Manager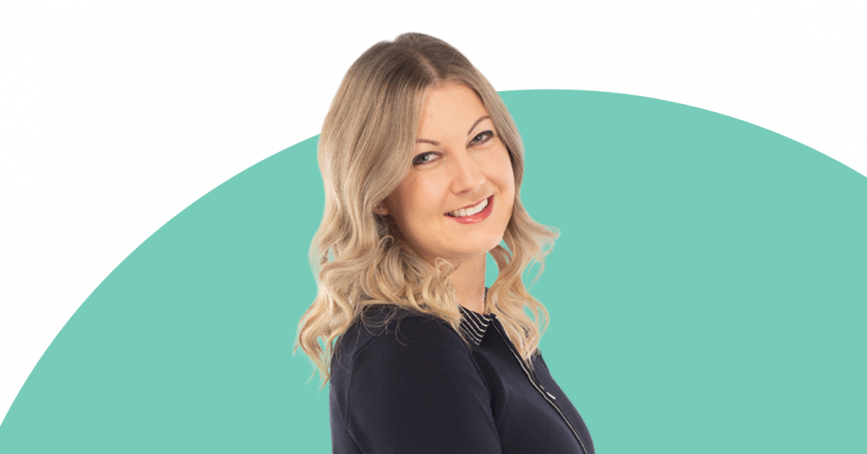 Welcome to our 'A day in the life of a...' series.
Get to know our talented Escapees (we're talking strictly professional here!), as well as having a sneaky peek behind the curtains of agency life.
So meet Jemma Dormer, our super brilliant and scarily organised Senior Project Manager...
Hey! My name is Jem and I'm the Senior Project Manager at The Escape. My role is essentially to plan and facilitate all milestones within a client project to make sure our team delivers high quality work that is on time and on budget. I am the main point of contact for our clients and I'm here to answer any project questions or queries and to give regular updates along the way (you'll be the first to hear from me if we need anything, don't you worry!).
I am responsible for writing scoping documents, scheduling resources, and briefing our internal team (designers, developers and performance strategists) on project tasks. I've often got my head stuck into some kind of spreadsheet – timelines, status reports, quotations, task lists – you name it, I've probably got a Google Sheet for it (sad, right!). I'm always solving challenges and love supporting our team to deliver great work.
What does a typical day look like for me?
As we are all still working from home, we join a Google Meets call at 9am every morning to run through the studio tasks that are scheduled for that day. This gives us a chance to discuss what everyone is working on, prioritise urgent tasks and to raise any project related questions before we get stuck in.
A 'typical' day' for me after the morning Board meeting…hmm...I don't really think there is one!
I have a number of projects that I manage concurrently, so my day-to-day tasks will very much depend on where my project lifecycles are at. Rather than giving you a breakdown of my day it's probably easier to give you an overview of my tasks within the various project phases...
When a new project is won
I always join an onboarding call with the business development team to talk through the new project brief and to meet our new client. I'd then be responsible for setting up all of the internal admin for the project such as, assigning a project team, scheduling invoices, setting up a project Trello board for internal tasking etc.
Phase 1 – Discovery
The discovery phase involves a series of workshops, audience mapping sessions and general insight gathering with the client. As the Project Manager, I would be involved in organising and attending all aspects of discovery so that I am fully up to speed with the client's business goals and objectives for the project. I also ensure that detailed notes are documented and shared with the project team, so that we can refer back to them at any point in the project!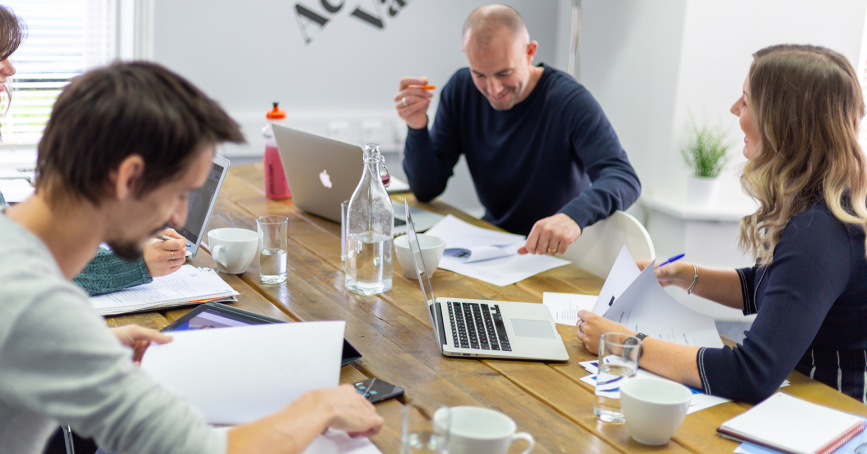 Phase 2 – Define
Let's say we are talking about a website project. I would start the define phase by writing a full scope of work document that considers everything we have discussed during discovery and ultimately outline exactly what we are agreeing to do within the project.
Depending on the size of the project, this can take a fair amount of time and I would discuss specific details with the relevant project team to ensure everyone is aligned on our approach. Once finalised this will be approved by the client, although naturally the scope of work does often alter slightly!
Alongside the scope, I would also put together a full project plan. This includes a detailed project timeline to confirm the delivery deadlines for our team and also the feedback and approval deadlines for the client. We follow a waterfall based approach, so items usually require full client sign off before we move on to the next stage. Once the timeline is agreed, I would schedule the work with the assigned project team so that the resource is secured.
At this point, it's time for the design and performance team to do some work! There are various items that are created within the define phase such as the sitemap, core user journeys, wireframes, and content strategy. I brief these tasks in with the project team and then organise regular check-ins (usually via Slack or a Google Meets call) to answer any questions and QC the work. It's my responsibility to ensure that client presentations are scheduled and that feedback is implemented (and then approved) to keep the project on track.
For larger projects with lengthy timelines, I would put together a project status report and share this with the client – I update these weekly on a Friday so that everyone is up to speed on the tasks that have been completed and the tasks that are scheduled for the week ahead.
Phase 3 – Create
On a website project, this phase would begin with UI visuals based on the approved sitemap and wireframes. The design team does all the hard work here, but I oversee the visuals and often throw in an opinion (or two) before we present them. It is then my responsibility to follow up with any feedback and ensure this is actioned. Around this time, I would also start discussing content creation and population with the client (page copy, imagery and video).
The developers that are assigned to the project would already have a top level overview of the designs, but once the UI visuals are approved I would schedule a meeting with the project team for a full design handover. This gives the devs a chance to ask any specific functionality questions before they start. We use Trello as a Project Management tool to assign the majority of development tasks – so I usually have a quick sneak peak each morning to see the status of tasks, as well as putting in regular catch up calls with the team to keep track of progress.
I get very involved with the QC process during the build stage and I'm often the one building out pages in the CMS and populating the bulk of the content on the staging site. This gives me a chance to test things and flag any bugs or issues for the dev team to pick up.
After a full review, I always run a CMS training session with the client to show them how to edit and add pages to their new website. This is one of the great features of our CMS platforms - giving the client control over their content - with no html involved! Once the page content is in and our performance team has implemented the technical content (SEO, meta titles, descriptions, image alt tags, Google Analytics, etc) I would follow up with the team and confirm that our go live checklist has been completed.
When both our team and the client are happy, I would schedule a day and time for us to then launch the new site!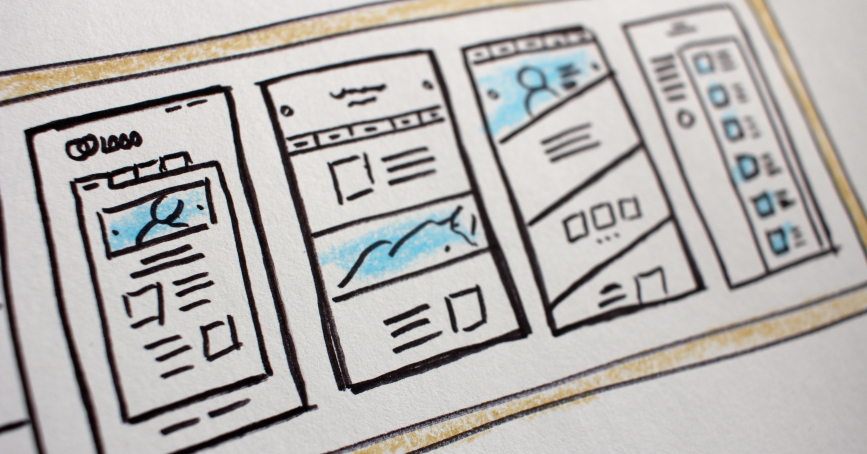 Phase 4 – Refine
This is the phase where I hand the client (and their lovely new website) over to one of our amazing Account Managers to focus on the ongoing relationship and future strategy. Don't worry though, I'm always on hand to answer any questions and I often end up back in touch in some way or another, whether it is a new project or just a general check in every now and then!
Bonus round
Do you need any qualifications or training to be a Project Manager?
I actually graduated in Graphic Design and initially jumped into the creative agency world as a junior digital designer. Whilst I loved doing the creative work, I found that my real skill set was in project organisation and planning and after a few years I naturally gravitated towards a Project Management role. This transition was very easy for me as I had already experienced the typical project process first hand.
Although you don't need any specific qualifications or training to become a Project Manager, I'd say you need to be highly organised and be able to take on the pressure of juggling multiple tasks, projects and clients at the same time. You should also be someone that enjoys working with a team and really wants to get the best out of them. Every creative agency will have their own preferred systems and tools and most can be picked up on the job.
What do you do to stay on top of latest skills and trends?
I follow a number of creative groups on LinkedIn and I'm signed up to some interesting newsletters so that I can keep an eye out for any exciting new industry tools and topics. I also completed a 'Digital Project Management' qualification last year – this provided some great insights, processes and templates that I have adopted for many of my current live projects.
What do you love most about your job?
Google sheets. I'm kidding (kinda!). For me I think the best part of my job is the teamwork and collaboration. I feel so proud of our team when a project comes together at the end, knowing the full extent of hard work that has gone into each and every stage. I also love the relationship building with our clients – getting to know them as individuals and having a giggle along the way!
One piece of advice for a new Project Manager?
Plan everything...and expect nothing to go to plan. Project Management is all about finding solutions to issues that will (100%) come up at some point during the project. Stay calm and take your time – there will be a solution, I promise.
We're always on the lookout for exceptionally awesome people to join our team! Take a look at some of our current roles here.
If you would like to find out more about how we can help you connect strategically, creatively or digitally, then call us or get in touch. We'd love to hear from you.