INSIGHTS A day in the life of a...Creative Designer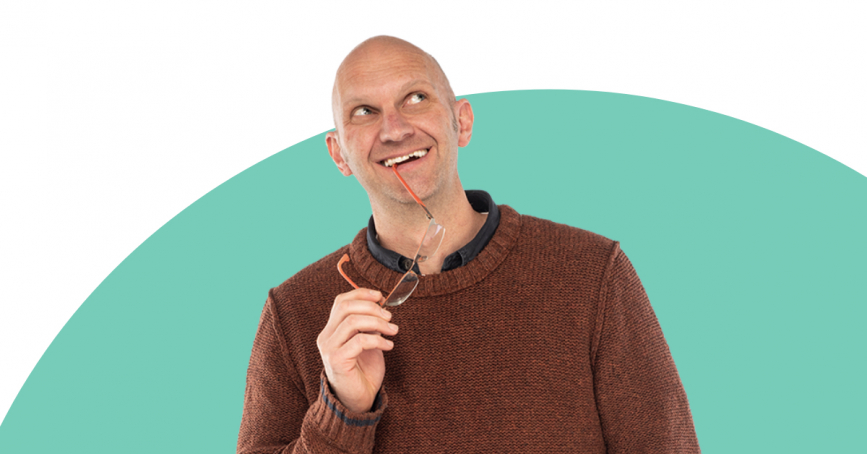 Join us for our brand new 'A day in the life of a...' series.
Over the next few weeks not only will you get to know our talented Escapees (don't worry, we're talking strictly professional here!), but we'll also give you a sneaky peek behind the curtains of agency life.
So without further ado, we give you Guy Nicholson, our Head of Creative...
Hi. I'm Guy and I'm Head of Creative here at the Escape. My role, in a nutshell, is working closely with our Creative Director, producing creative brand concepts, design and illustration for our clients, for on and offline projects. As Head of Creative I also have the privilege of mentoring the other members of our creative team, working together on brand campaigns, and ensuring we all produce our best work possible for our clients, and for The Escape. So, what's a typical day?
Morning
Well it starts before nine with some thinking time. I used to use my commute to work, which took 1.5 hrs, to think about what I have coming up for the day, thoughts and ideas for creative briefs that myself and the team are working on and generally getting focused on the day ahead. A bit of creative mindfulness if you like. Having been working remotely now for a few months my thinking time commute has become my walk with the dogs before starting work, getting some exercise and fresh air!
The day starts at 9.00am with a 'board' meeting. Everyone at the Escape gets together, currently on a Google Meet, and we have a quick run through what the creative, development and performance teams are working on for the day. It keeps everyone aware of projects going through the studio. As many projects are linked across the teams it's handy to know who's working on what. It's also the perfect time for a quick team chat and to see how we're all doing, even if it is virtually, at the moment.
After the board, for me, it's a case of listing my work for the day, deciding which order to put the jobs into, if I have multiple projects on the go, in relation to priority, time they would take, whether I need a brief or if they rely on team collaboration etc.
Then it's a cup of coffee!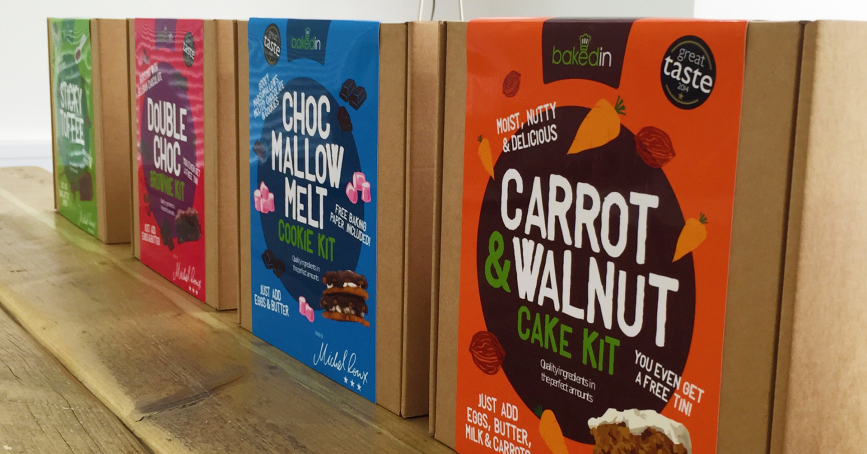 I'll sort out the quicker jobs first, if there aren't any time restraints on other jobs, such as print or go-live deadlines. This gets the grey cells warmed up for the creative stuff. These quick jobs may include minor amends to a print job, like the SO Magazine we create for the University of Southampton Science Park, or some quick exports of social media tiles for the marketing team to send out (we're all pretty strict here about ensuring our comms come through creative first so that the branding is spot on!).
Looks like I'm due another coffee, I'll be back in a tick...
Afternoon
That's better.
If I'm working on a new creative design brief it will be out with the note/sketchpad and pen, and start absorbing the info in the brief, questioning it to make sure it's fit for purpose, and researching the client's brand and background if I'm not already familiar with it. I'm quite happy working on a project on my own, but it's great when we get our heads together as a creative team and pool our ideas. The breadth of our skills, talent and expertise across the team is so far reaching, it's no wonder we come up with some great solutions for our clients when we collaborate.
I'm a firm believer in starting work on a sketchpad using a good old fashioned pen or pencil. I love scamping out ideas for marketing campaigns, infographics or illustrations. My background is in illustration so I guess if the process works don't fix it. Technology's great but there's nothing like getting down and dirty with a sketchpad!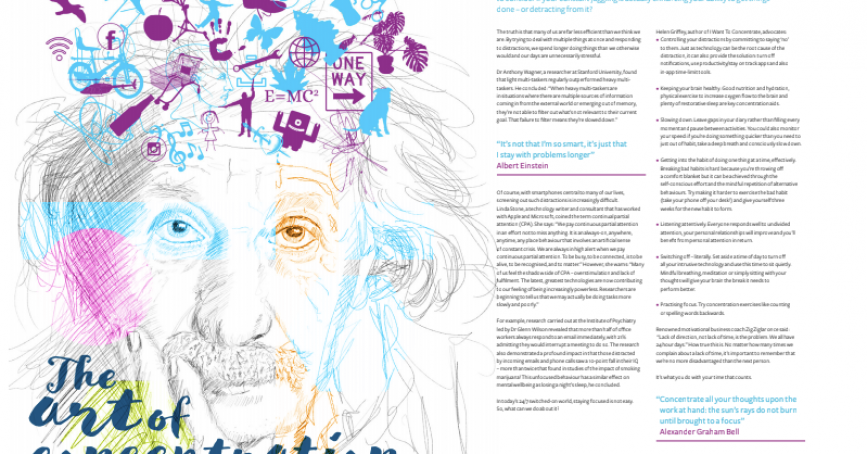 The bonus round!
What do you love about your job?
It feels weird calling this profession work sometimes. If you love what you do, is it really work? To me work involves stress and graft. Don't get me wrong, this job can involve stress and a lot of hard graft, but it doesn't feel like that when you know what you're doing is going to be out in the world serving a purpose when it's finished. It feels great when the magazine you've worked on lands freshly printed on your desk. Actually don't get me started on print - I still absolutely love it! Just that gorgeous tactile piece of work in your hands, lovely typography, layout and imagery. Additionally a piece of brand work or a social media campaign that has the potential to be seen by millions online is also hugely rewarding.
What qualifications/training have you gone through?
As far as learning how to work in the design industry, most agencies list a degree in graphic design as a must have in their job ad, but personally I haven't got one! In fact as I mentioned my background started in illustration, at Art College where I gained an HND in Illustration. That's showing my age as they're not called that anymore! Due to an unforeseen setback I never got to start my degree but thankfully it doesn't seem to have affected my job opportunities since. I've been lucky to work with some great creative agencies over the years from Bournemouth to Birmingham and here I am now heading up the team at The Escape!
Although I'm certainly not discouraging degrees and the one thing I would say is get some formal training. There are some outstanding designers out there that are self-taught, but some insight from a structured course is definitely a benefit. And most of all get some work experience while you're on whatever course you decide to do! It's a completely different world working in a brand agency than it is on your Uni course! Three month deadline working on one project at a time? Haha, no chance!
Do you complete any regular professional development to stay on top of latest skills and trends?
During my day I'll always try to take time to keep up-to-date with what's going on in design. Keep up with trends, see who's rebranded who. I also like to keep on top of my skill set by learning new illustration techniques or softwares, and The Escape is great at encouraging this and giving us the time we need.
What advice would you give to someone considering a creative career?
Remember to get off your butt and get a bit of exercise! One of the unfortunate side effects of working on something really creative is that you can get so absorbed you often forget you've been sat there for hours! Remember to move people and look at something else for ten minutes! Getting out of your workspace also offers new opportunities for ideas. It's amazing what I've thought of just by seeing something completely unrelated when outside away from the Mac.
Well that was sort of an insight into my day. Everyday is different as a creative and you can never have a truly set structure for your day. It wouldn't be that creative if it did!
If this sounds like your kind of job, keep an eye on our Careers page for vacancies opening up.
If you would like to find out more about how we can help you connect strategically, creatively or digitally, then call us or get in touch. We'd love to hear from you.