Insights A month in the life of an Escapee Intern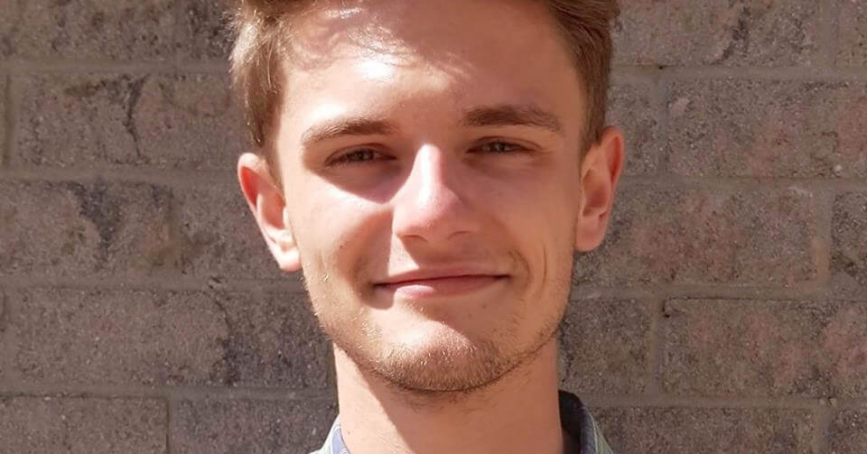 This summer we decided to take on an intern. One lucky individual had the job of pouring tea, brewing coffee and keeping the biscuit jar well stocked. We're joking of course – we don't have a biscuit jar.
After a very polite knock on our door in late spring, we decided to take the opportunity to soak up some youthful exuberance, help a very likeable lad get a head start on his final year at Uni and give a talented and aspiring marketeer the opportunity to work with some of the fantastic brands we deal with day in day out!
As it always does, 4 weeks flew by and our new kid on the block was coming to the end of his stay. To get some insight and feedback on how he had found his time with us, we asked him to write an honest 'a month in the life of…' article that we could share with the world.
And here it is. Over to Ricky and his words of wisdom after 20 days of trying to find the biscuit jar...
Hello! My name's Ricky and I'm a second year communications and media student at Bournemouth University. I've spent the last month working at The Escape. Here's what I've discovered.
The first thing that struck me when I arrived was how damn gorgeous The Escape's offices are. Based in a renovated farmhouse in Basingstoke's leafy Hatch Warren,the space has the original beams, fireplaces and hidden staircases. Everything else is far from traditional! Most of the walls feature cheeky, custom vinyl decals designed by Lead Creative, Guy. Without meaning to sound too much like an estate agent, what I'm trying to say is that the building itself oozes the playful character of a central London design agency without any of the pretense. It's a great place to be - with great coffee too!
But what's an agency without its people? The team may only be 13 strong but each 'Escapee' is brilliant at what they do, enthusiastic and super friendly to boot. As an intern, you never know what to expect when entering into a workforce, but I've been made to feel truly welcome and a valued member of the team in the short time I was there. In fact, it's been inspirational to see how close-knit everyone is at The Escape and how the collaborative approach generates such a creative result.
There are so many different characters with different ideas and different expertise all working together to achieve success. It sounds as cheesy as deep-fried camembert, but everyone at The Escape seems like one big family. That's partly thanks to the bosses, Ian and Rob, who run the business in such a way as to encourage a sense of community, support and overall fun. Everyone seems to love working at The Escape, but maybe that's just because of all the BBQs they have!
Although just scratching the surface, working here has made me consider the true value of a brand and start to understand what it takes to develop an engaging identity which speaks to the specific audience.
Following the completion of my internship I'll be returning to Bournemouth University and rebranding the student media platform, so this month I have gained some invaluable insight.
I've really enjoyed my time with The Escape and I hope that this isn't the last time I visit the Farmhouse.
As we blush with embarrassment at all the compliments (brown envelope on its way Ricky-lad!), we wanted to throw in our own final words of wisdom.
We've had many student placements over the years. Some good. Some not.
In all our… cough!... years in this crazy-exciting industry, we've never come across a lad quite like Ricky. From day one he was a genuine pleasure to have around. Full of energy, enthusiasm, ideas and a cheeky smile. He brought a distinct 'something extra' to our cosy farmhouse. For a lad still learning his trade, you can already see he has many, if not all the basic attributes needed to be a huge success in whatever career path he decides to go for.
We're hoping Ricky sticks to his word and comes knocking at our door again. Truth be told, we'll probably be knocking on his first.
Good luck in your final year Ricky. We're 100% confident you'll come out with that 'first' we know you so desperately want… and deserve.
If you would like to find out more about how we can help you connect strategically, creatively or digitally, then call us or get in touch. We'd love to hear from you.