Redlux Metrology, strategy and brand – for good
The brief
RedLux specialises in fast, accurate, non-contact 3D metrology. We were approached by RedLux to help evolve its brand strategy, go-to-market strategy, positioning and visual identity. The objective was to increase market share in the UK and Europe and, but more specifically, to open up greater access to the Optics market in the US.
Services provided
Brand strategy
Brand identity
Design & Illustration
Marketing strategy
Project team
Guy Nicholson

Head of Brand and Creative

Ian Mumford

Chief Executive Officer

John Pike

Strategy Director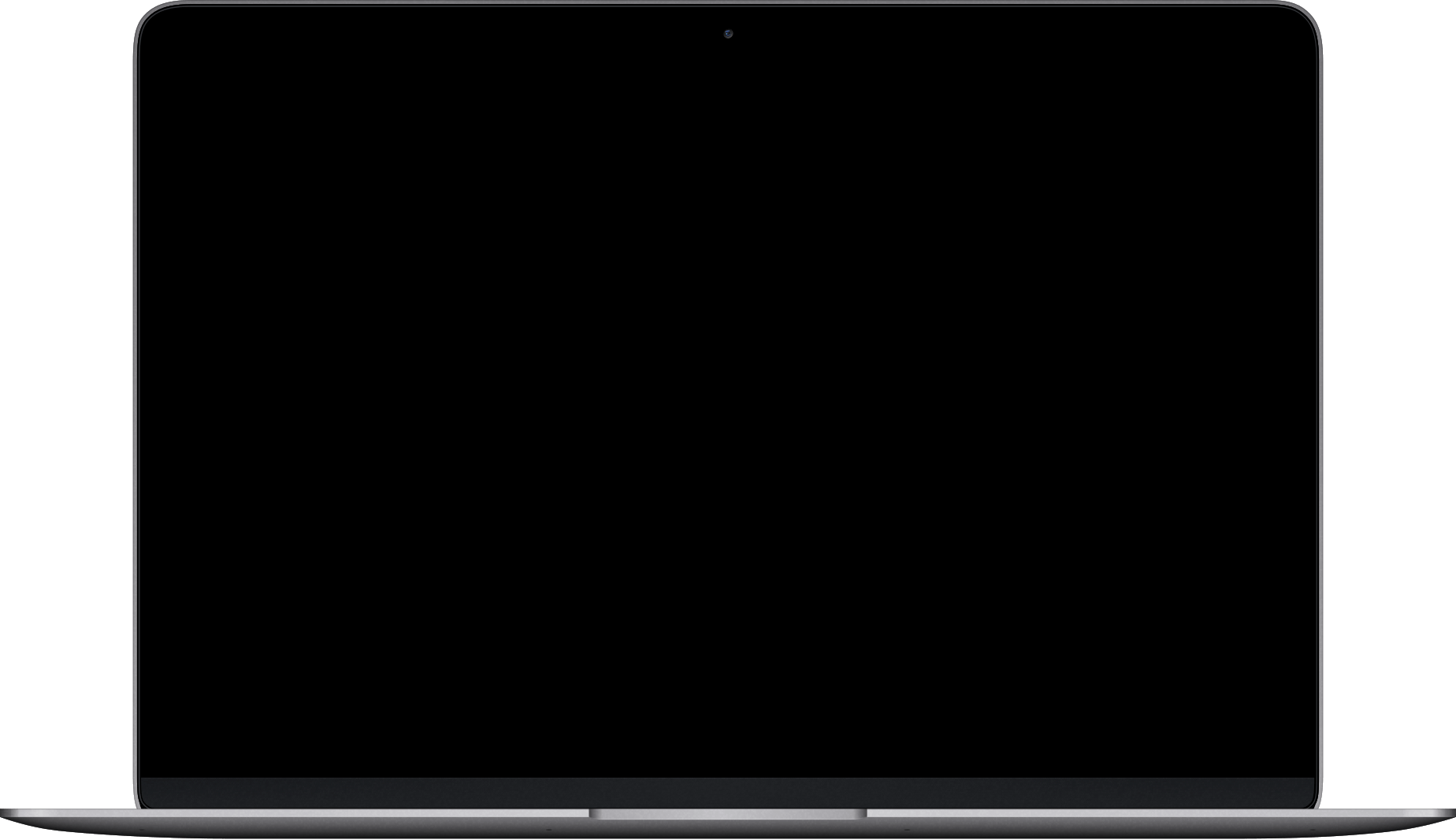 Our approach
We began the process with a series of discovery sessions, each divided into specific stakeholder groups and oriented around key objectives. We engaged with the Board and business leadership team, undertaking two workshops with this team – one focusing on brand discovery to help us define the brand model, and another centred on audience mapping and the existing engagement and sales cycle.

We also ran a brand discovery workshop with key members of the RedLux delivery team. This gave us a view from the shop floor and enabled us to discover the reality of the internal connections, opinions and understandings of the business as a whole.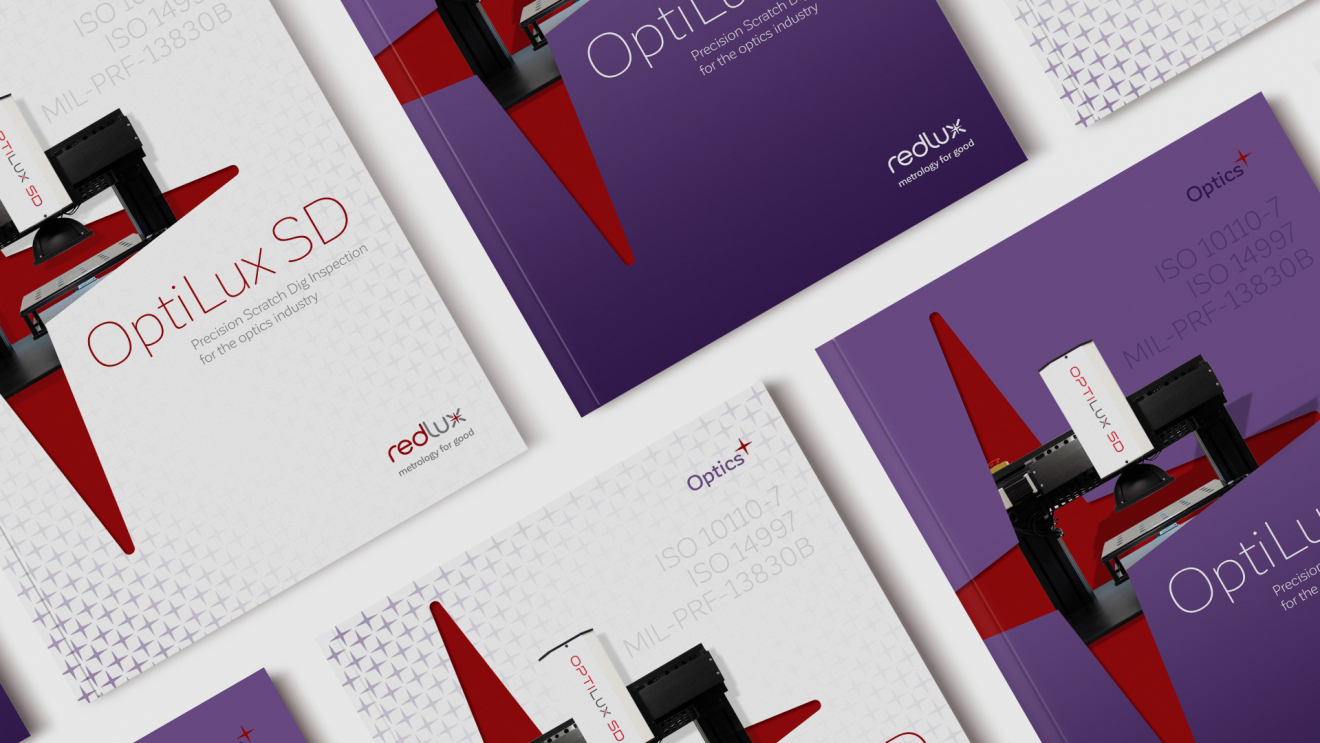 The last phase of discovery involved conversations with some key clients to ascertain the customer perspective on the business – where RedLux excels, where it differentiates and where improvements could be made.

Post discovery, we used the insight gathered to create a new brand model. This defined the ambition for the future, the business's brand purpose, what it does and how it does it, values, brand personality, its core point of differentiation and the business's audience map.
Like what you've seen so far?
Find out how we can help you
The outcome was a new purpose and business proposition – 'Metrology for good'. This definition came as a result of the fact that the work RedLux does has genuine human and social impacts. Its metrology, amongst other things, enables people to see clearly (optics), travel safely (aviation equipment) and move freely (human prosthetics), whilst reducing risk, complexity and subjectivity, and saving time and money in the process.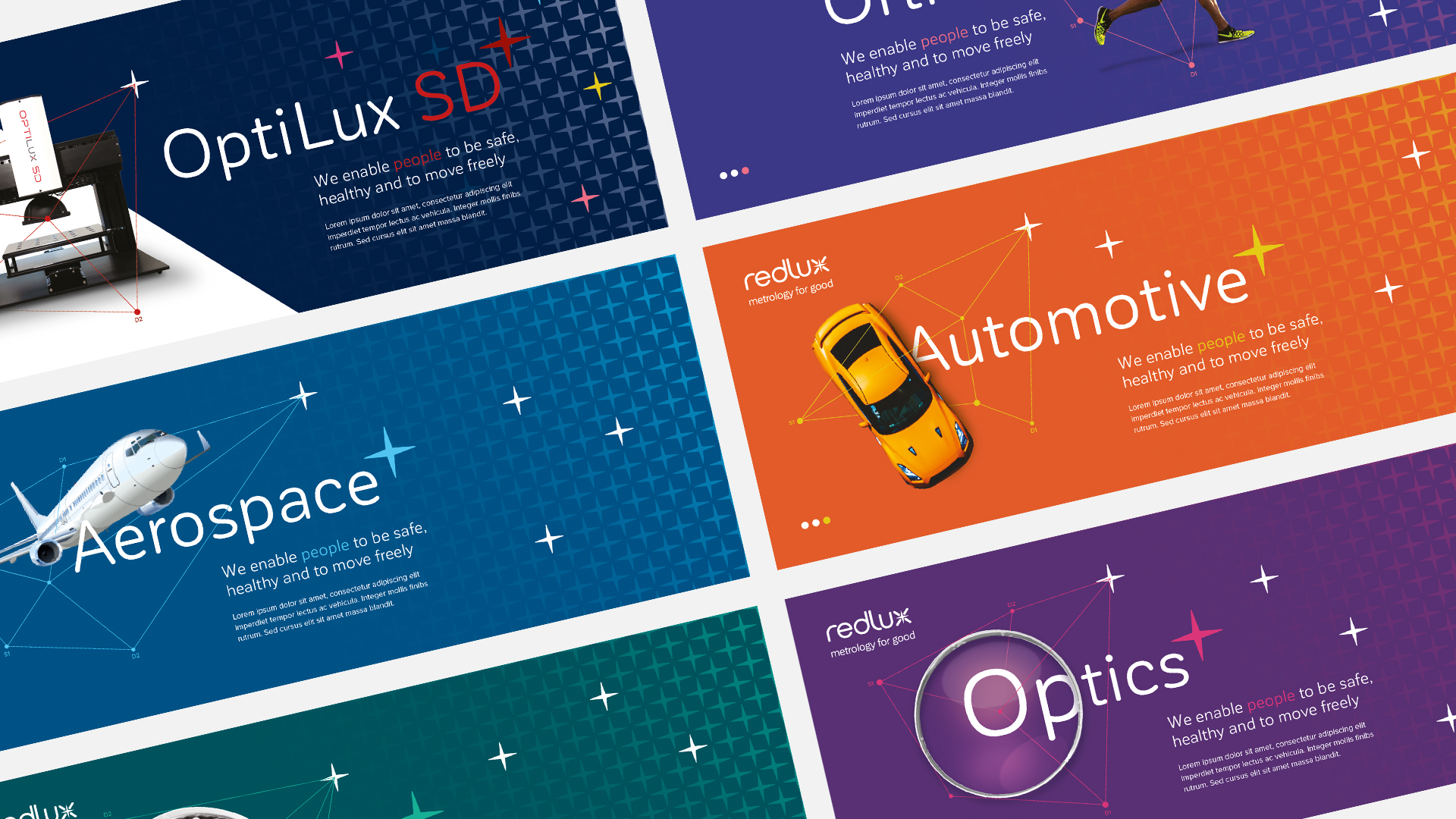 To complement the new brand strategy, we enhanced the existing RedLux visual identity and brand tone of voice to fit the new narrative.

In addition to the brand work, we developed a go-to-market strategy for the US Optics industry. Using the insight from discovery, we defined a channel strategy and implementation plan, as well as target identification.
The outcome
The new strategic and creative framework provided a joined up verbal and visual system that would enable RedLux to compete with more confidence, and stand out in existing markets and enter new ones with a fresh and compelling value proposition. The new strategy also invigorated the business internally, helping to align staff from top to bottom on its purpose and direction. The process we undertook also helped to open communication between the Board, leadership and staff, and set the foundation for better internal process and employer brand communication going forward.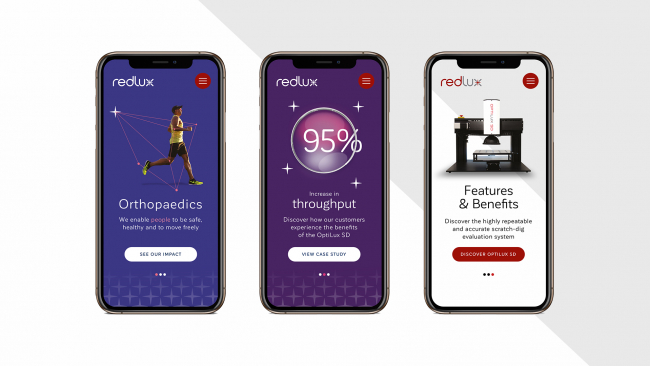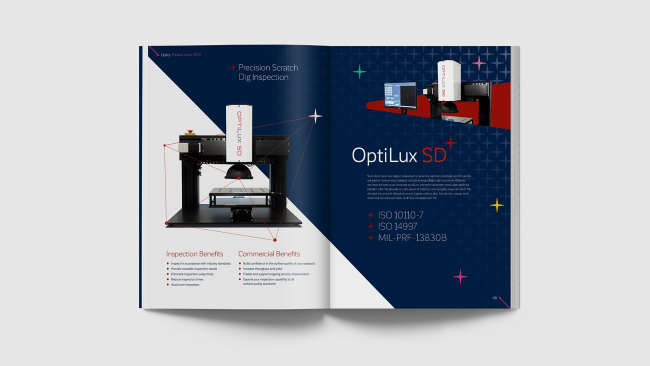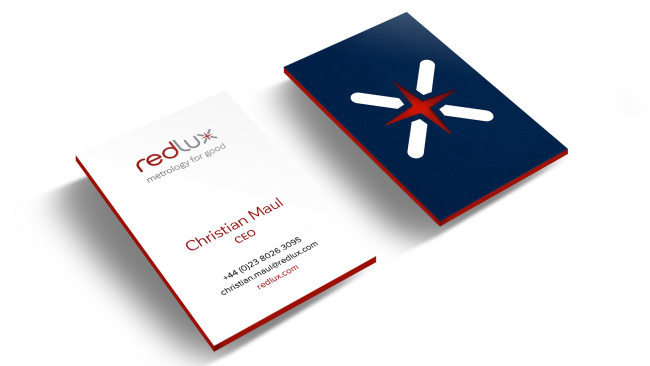 If you would like to find out more about how we can help you connect strategically, creatively or digitally, then call us or get in touch. We'd love to hear from you.