HARBOUR HOTELS A summer social campaign that delivers
The brief
As an award-winning, luxury hotel group, Harbour Hotels is synonymous with being effortlessly cool and contemporary, whilst providing first-class service.
With summer on the horizon, the group approached us with an interesting brand perception challenge on social media. The feeling was that whilst Harbour was well recognised for its weekend breaks/spas/ restaurants/bars, it was not necessarily considered an obvious choice for British holiday destinations.
And so the organic summer social campaign was born, promoting brand awareness both on a group and local hotel level.
Services provided
Design & Illustration
Marketing strategy
Social media marketing
Project team
John Pike

Strategy Director

Nicky Chute

Head of Marketing

Karina Waller

Senior Project Partner

Tara Wilson

Brand and Digital Creative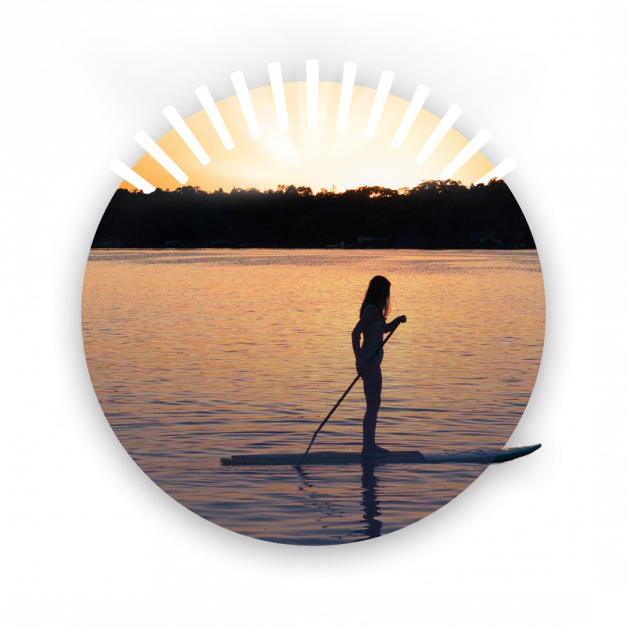 The challenge
Increase brand awareness for each hotel
With 14 hotels and recent openings in new areas, the goal was to increase awareness for both newer and long-standing venues, making particular use of the main group account.
Increase brand engagement
To drive more relevant engagement from users across social channels through the use of interactive content.
Demonstrate local know-how
To showcase each hotel as the local experts in their area by providing inspiration for activities and experiences as well as secret hidden gems.
To be considered as a holiday destination
Often thought of as a weekend getaway, the goal was to shift customer perspectives and think about Harbour venues as UK holiday options.
The solution
Our goal was to create an exciting and inspiring organic content campaign, built around Harbour Hotel's differing audience personas and promoting the unique offerings of each hotel and its surroundings - while also helping to build general brand awareness for the group.
The 'HarHOLIDAY' campaign (as it was affectionately known as) was based on four complementary concepts catering to all guests, whether families, couples, adventure-seekers or 'sun-worshippers', differing in content for the Group and localised hotel accounts.
All while seamlessly fitting into their current content strategy.
Interactive polls
Polls helped to create a buzz around the campaign as a whole (without the hard sell), while demonstrating the diversity of of each hotel and area. Spa or bar?
Imagery-led emoji sliders
Stunning imagery and playful emojis helped to propel engagment. Getting an 'outside-in' perspective also providided insights into Harbour's audience for future posts.
Swipe for inspiration carousel of top tips
This encouraged users to swipe to be inspired for experiences and destinations while showcasing Harbour's local knowledge in a visual way.
When in Rome…
Mini polls encouraged users to imagine themself at the destination, building out their own personalised itinerary without even realising it.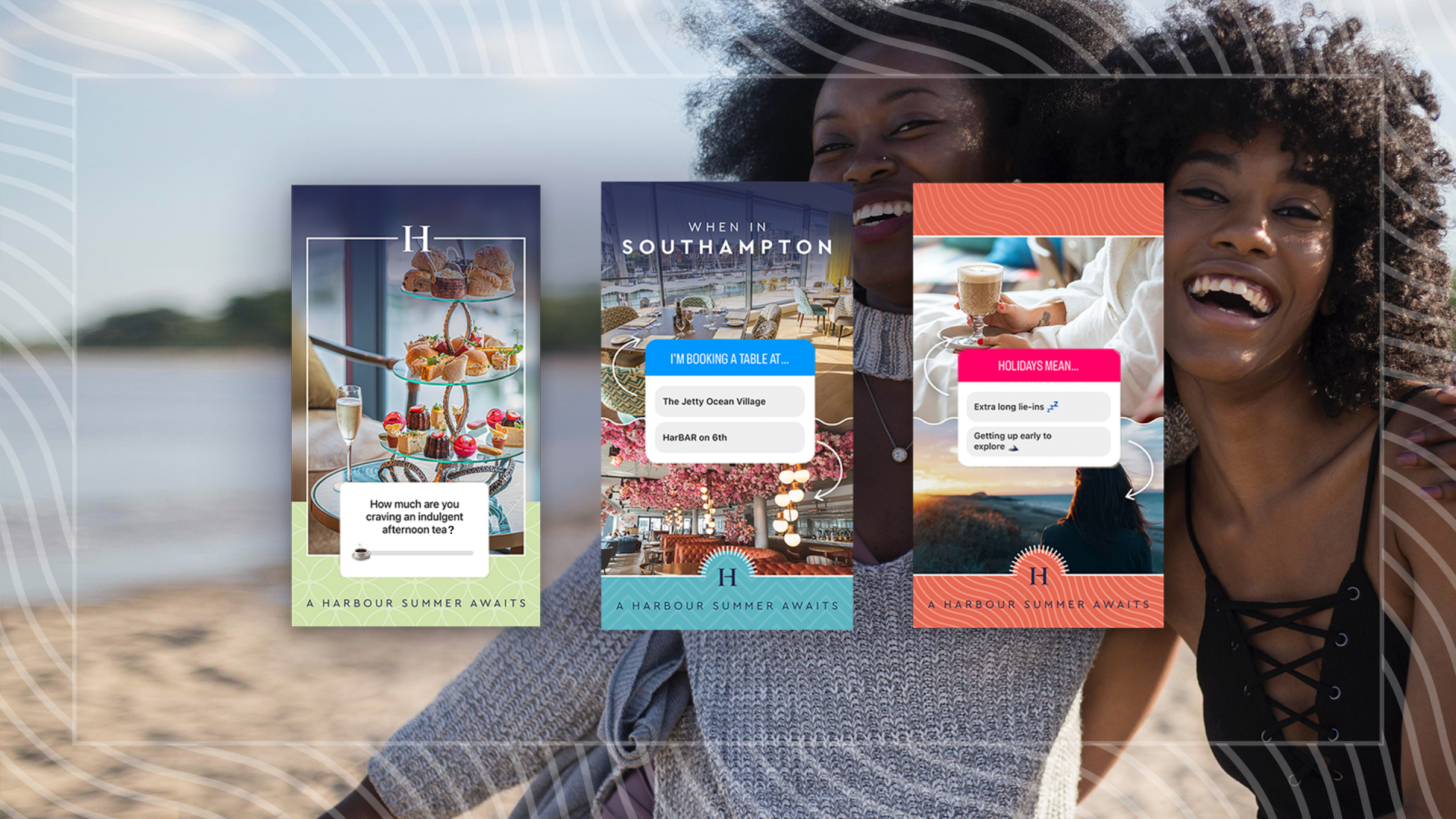 Final thoughts
Through interactive polls and engaging local knowledge for each area, our organic social media campaigns reached thousands of people, increasing brand awareness as well as loyalty and advocacy amongst existing customers. Particularly vital to the campaign too was establishing the idea of staying at a local Harbour Hotel for longer periods of time and considering it as a holiday base rather than a weekend getaway.
After the success of this Harbour campaign, we're already working on the next one so watch this space!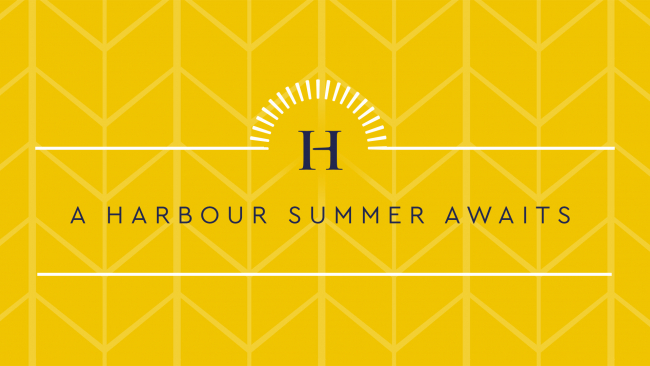 If you would like to find out more about how we can help you connect strategically, creatively or digitally, then call us or get in touch. We'd love to hear from you.