Insights What SEO principles are good for making your business grow?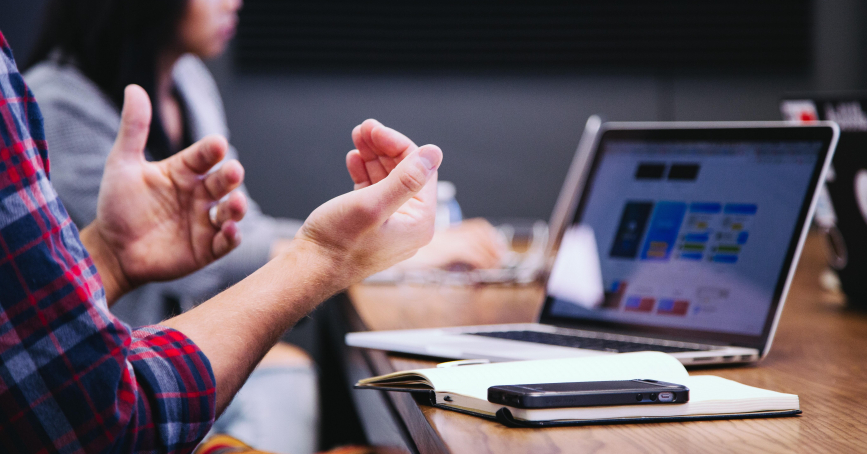 There is no lack of tactics and tips for you to utilise when it comes to search engine optimisation (SEO). There is always a new growth hack being released, an SEO tip to increase your rankings, a new trick to produce more links…
SEO is constantly changing. In fact, Google updates its algorithms over 500 times each and every single year. This makes it almost impossible for SEO experts to keep up. And it can be infuriating to backtrack constantly to update your tactics!
But you really can't give up. We need SEO in order to drive high-quality inbound traffic. Here are a number of basic SEO principles which are good for making your business grow.
Choose The Right Keywords
When you think about putting together content, you need to know the words that people are utilising in their searches. Every landing page on your site needs to be built around keywords that are most important to you and your organisation. Do your homework. When you are creating pages for your website, utilise the best keywords on every post.
Google assists you with your keywords. When you begin to type in the search bar on the search engine giant, it gives you ideas of popular words or phrases which people use in a search. If you want to take it a step further, you can utilise a tool called Google Keyword Planner that will alert you to popular keywords. It will tell you the actual numbers of how many average monthly searches are taking place with those keywords.
Optimise Title Tags
Title tags are the second-most important element of SEO which you need to take into consideration. This is because search engine algorithms analyse your headlines in order to detect the subject and position it among similar posts.
Each of the titles in your posts should contain a keyword near the beginning. This will allow Google to recognise the relevance of your content. Moreover, you can include the brand name in a title because that makes it much easier for potential readers to realise who is hiding behind the post.
In addition, headlines should be compelling. This means that they ought to stimulate user interest. A persuasive title acts as a call to action as it invites people to engage with your content.
Concentrate On Improving The User Experience
If you would like to know how to develop SEO on your website, you need to improve the user experience (UX). UX plays a fundamental role in search engine optimisation. Any time that someone visits your website, you want them to have a positive experience and engage with your website content.
UX is taken into account when Google ranks your website. If people enjoy your website, they remain on it longer. This is referred to as dwell time. When your dwell time is high, Google sees this as a positive signal that your page is pertinent to the user search query.

Boost Page Speed
Following on from the point above, page speed plays a very important role in your audience's experience on your website. Your audience doesn't want to wait for a long time for your page to load to get the information that they want.
If the page takes far too much time to load, your audience will leave your site and go to a competitor's website instead. A total of eighty-three percent of people expect your website to load in three seconds or less. So if your site doesn't load quickly enough, you risk losing valuable traffic for your business.
Link To Pertinent Content And Encourage Others To Link Back To You
Linking to pertinent content is one of the easiest ways to enhance your visitor's experience.
And that's what search engine optimisation is about. SEO isn't about keyword stuffing or single-page keyword targeting.
Back linking works as it saves the user from having to search for that kind of information on their own. This could infuriate them or take more time than they have on their hands. If you give them the information that they need, they are much more likely to have a good experience on your site and come back for more.
And on top of that, if you would like to get any links from other popular, authoritative sites, you need to be prepared to link back to them. If you don't link to relevant content, you can't expect individuals to want to link to you.
Put Great-Quality Content Out There
You could learn – as well as apply - every single SEO trick in the book, however, it won't necessarily assist you with gaining traffic. This is unless you publish high-quality, original content on your website. You need to put together relevant posts, unpack niche-related phenomena and resolve users' problems.
This is the reason why blog articles are becoming longer. It takes more words to pen a good analysis and cover themes from every angle. According to research, the perfect blog post length is now approximately 1,600 words.
Use multimedia content to make your content more appealing for an average user. For example, product reviews generate - by far - the best results for online retailers. This kind of video content gives users the opportunity to learn more about your products or services, prompting them to complete the purchase upon watching.
When 89% of marketers say that SEO is successful, you don't want to miss out on a phenomenal strategy that will help your business grow. By applying SEO principles, you'll help your business create a successful plan that enables you to increase your website traffic and earn more conversions.
SEO really is the most vital strategy in making your business grow online. It encompasses a complete set of principles which make your website more visible as well as attractive for Google searchers. Implementing the above basic SEO principles will assist you to increase your website traffic and improve the odds of generating more sales.
If you have any questions around SEO or performance marketing, our team at The Escape are always happy to chat.
If you would like to find out more about how we can help you connect strategically, creatively or digitally, then call us or get in touch. We'd love to hear from you.