Insights The importance of a Project Manager
By Lucy Ford, Project Partner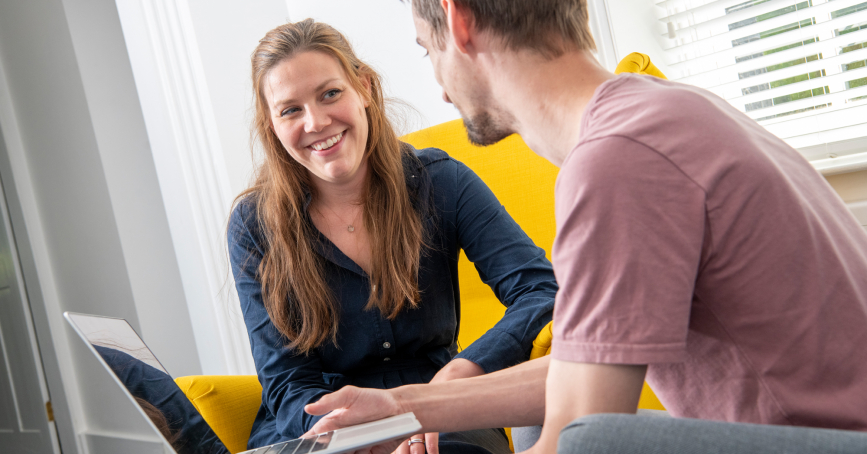 When you Google 'what is a project manager' the first result that shows up is from Wikipedia (not that I recommend believing everything you read on Wikipedia) and say: "A project manager is a professional in the field of project management. Project managers have the responsibility of the planning, procurement and execution of a project, in any undertaking that has a defined scope, defined start and a defined finish; regardless of industry."
While this is true, we believe that project management goes far beyond planning a project and confirming a final delivery date. In the digital and creative industry, the importance of a project manager is often underestimated; the costs involved can sometimes even be seen as an unnecessary expense by the client, and the positives of having a dedicated project manager are regularly overlooked.
When projects are run efficiently, they can affect every part of the business. Project management ensures that everyone involved knows what they should be working on, and when. By reducing the complexity of projects, we are able to increase transparency across teams, ensuring that everyone is working collaboratively to achieve the same goals.
Good project management can boost the morale of an entire business, removing unnecessary stress from unforeseen risks, improving internal communications, and ensuring that everyone works as a team.
We stop budgets from spinning out of control by creating thorough project timelines at the start. This allows us to plan key milestones and deadlines, and ensure that resources are allocated at the correct time. Efficient project management ensures that any products created are made to a high standard whilst being delivered within a client's budget and timescale.
It is important to note that when it comes to planning projects, we must be proactive rather than reactive as the latter can often result in a project's timeline and spending getting out of control. Project managers are vital in expecting the unexpected, and ensuring that risks and scope changes are handled efficiently and effectively.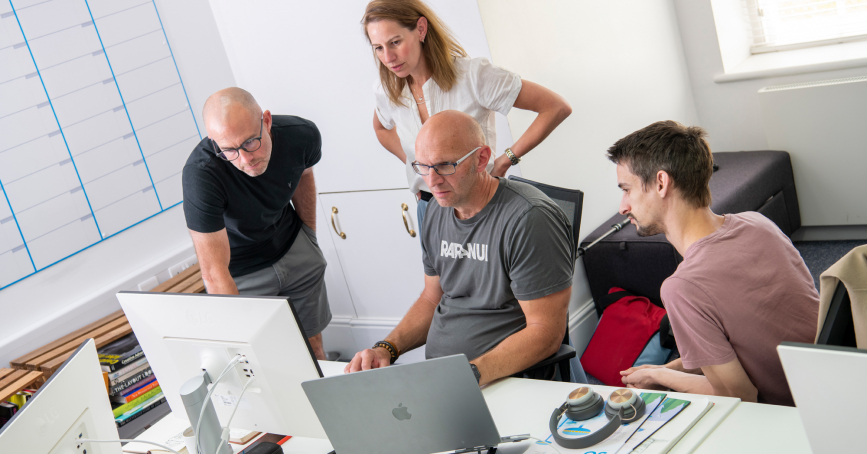 Project managers are excellent at setting expectations, we strongly believe that there is no point saying a website can be built in three days to keep a customer happy if in reality it is going to take three months. Effective communication from a project manager ensures that realistic and achievable deadlines are agreed prior to a project commencing. This is also an important factor to note as all too often projects are pushed to be delivered in the shortest possible time frame, missing or cutting down on vital steps which compromises the quality of the outcome or final product.
Another important aspect of project management are the retrospectives, or 'lessons learned' that come from each and every project. By looking back on a project and documenting what went well, what could be improved, and what should be avoided in the future at all costs, we are able to ensure that every project delivered is of the highest possible standard with the amount of risks reduced as much as possible. Processes by nature change regularly, and by ensuring that past mistakes are never repeated, we can ensure that each project uses the best tools, software and planning possible.
Retrospectives aren't just about risks and issues, they're also a brilliant way of seeing how a project went to plan, what improvements implemented from past projects went well, and how a thorough project plan allowed us to deliver a project on time and within budget.
Lastly but definitely not least, project management is a huge part of building client relationships. We are the go to person for everyone involved in a project, from key stakeholders and management, through to designers, developers or accountants.
As we always say at The Escape, a project manager always plans everything… and expects nothing to go to plan!
If you would like to find out more about how we can help you connect strategically, creatively or digitally, then call us or get in touch. We'd love to hear from you.