Insights How much should a website cost?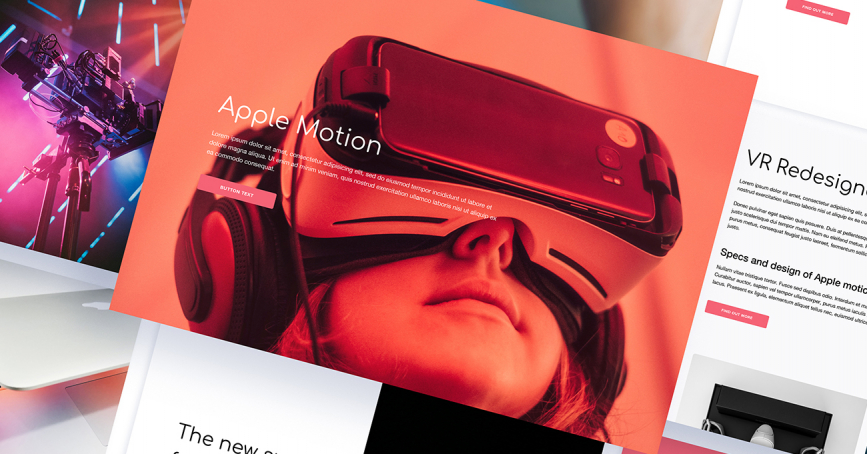 If you are looking for a web company to build (or re-build) your company website, you may have already realised that there is not only a huge choice of companies and individuals who can help you, but there can also be a vast difference in the web site cost depending on who you choose.
So, what should you look for when you are choosing a web company, and how much should you be paying for your website?
Value
Ultimately, a website for a business or any organisation is not about cost - it's about value. As a marketing tool, an effective web site can deliver you [arguably] a higher level of return-on-investment than traditional off-line marketing tactics and create a more engaging experience for your customers that you can leverage.
So the first question to ask yourself is...
How much could a website that delivers sales enquiries be worth to my business?
For instance, if a sales lead is worth £200 to your business, how many sales leads would you need to get from your new website to see a return?
Obviously, you need to set a realistic time frame to measure your return. At The Escape, we work to about 12 months. Ie. If your website cost £10,000, you should reasonably attract a similar amount of profit back from leads within a year.
Now, of course, this is a rule of thumb. Even though you are paying a company to design and build your website, you will still need to ensure the quality of content and hope (ensure) that your web designer knows how to make the most of it. You need to be committed to your web project and what it can to do to transform your business profile online.
This is where the £500 you are paying your brother's son's friend's uncle may not be as 'worth it' as you first thought.
Expertise
There are companies that offer web design or web build services that come into the process from their own specific specialism including:
Designers
IT Professionals
Marketing or PR Consultants
Hobbyists
However, delivering a return on your business website needs a little bit more knowledge than design and web programming to make sure that you get business leads and, unfortunately, that expertise tends to cost more up front.
On your part, you need to understand what you want from your website and what you can realistically expect and that is where a good web agency can be worth their weight in gold with a consultative approach.
Purpose
What is the purpose of your new website? A good web agency will discuss with you why you actually want the website. When this is established, you can work to assign a set of realistic goals for the site that is geared to your business model, ie. how far your customers would be prepared to go online for you to make the sale and how you would realistically deal with any enquiries you do get.
Audience analysis
Different people need different things. The motivations of a B2C audience will be very different from a B2B audience and this needs to be addressed on your website and in your sales messaging online. Also, how technically aware and proactive in your industry online and where does your company fit?
A web agency should offer value, working with you to deliver appropriate messaging to your website to attract the right kind of traffic and drive it through your web pages to your website goal.
Web design
The design is subjective. What you like, may not be relevant to your audience.
A creative web agency will challenge your pre-conceptions and be able to rationalise a design style for your website to make it more visually engaging for your customers to take action and deliver to your overall business objective.
Whether you have an existing brand in place or are looking for a refreshed identity, the design of a website is about interface design, rather than graphic design. Aesthetically pleasing web design must balance with customer usability.
Usability
Effective web design helps people get to where you would like them to go to your website, when they land, bearing in mind it could be on any page.
The structure of your website and the layout of your navigation is only part of the picture. You need to ensure that your website visitor has a story to follow and justification as to why they should "read on". This includes well-placed web site call-to-actions that help drive people to reach your goal.
Your web agency should advise on how best to do this, within a cost-effective website design and a web framework that is flexible for future growth.
Web programming
How you see your website on your screen, using your computer and your browsing software does not guarantee how your web site will be seen by others. And, when we talk about others, we are also talking about search engine spiders and other electronic devices that need to read your website in a way that they can understand.
Insist on W3C compliant web code with style split from content using cascading style sheets (CSS).
Your web agency should understand that they are programming for web users, rather than the way that is easiest for them.
A well-programmed web site, with optimised code and semantically tagged content, will appeal to search engines and other devices, such as mobile phones, which need to access the actual content of your web site, rather than the code.
Web content
Knowing what to write and how to write it on your website will help attract search engine traffic and visitors interested in what you have to say, hopefully leading to actual enquiries.
Many companies do not write for the web and miss an opportunity in terms of search engine traffic.
A web agency with web copywriting knowledge can advise you on what to write. Not just the service pages, but case studies and articles that are of value to the web, and to your audience.
Compelling web content will engage people at a much high level than traditional marketing speak, and, if your pages are optimised correctly, you may also attract incoming links to your website, which can improve your search engine rankings.
Features and enhancements
Some people get carried away with features they have seen on other websites that they have liked and want to apply them to their own site. This is all well and good but does it help or hinder your website goal. Remember, we want real business-related results.
Your web agency should advise on features that enhance your website experience and prevent you from adding features for feature's sake.
Cost
So, how much should all this be costing you? If you choose an agency to purely on the figure they quote you, the opportunity cost may well outstrip the highest estimate you received in lost revenue further down the line.
A web company should be looking to deliver your return on investment by optimising your website to drive relevant visitors towards your goal. On your part, you should be looking to measure any return you get, something that is often lacking client-side of a web project.
How much your website cost should be is a 'how long is a piece of string' question, it is dependent on what you need and what you want back. If, however, your web company ticks the boxes above, you could be looking at the following price ranges in the UK from a reputable web agency:
A small static website with approximately 5-10 pages, design, coding, content and content optimisation, W3C Strict compliance: £5,000 - £8,000
As above with 20-30 pages: £10,000 - £15,000
Content managed web site allowing you to add pages, upload content and images and create search engine friendly pages with compliant code output: 15,000 - £25,000
Bespoke database or e-commerce website with specific requirements and content-management facility: £25,000+
Conclusion
It's about value, not price. Take a look at other websites that the web agency has done before and speak to their owners to see if they have had the return you are looking for. Try searching for one of their websites in a search engine for a few different phrases to see if they come up.
There is an old adage that if you "pay peanuts you get monkeys" but do not be fooled by the smoke and mirrors that some web companies give off. The proof is in the pudding, so see how far your web agency are prepared to put their money where their mouths are when it comes to what you need.
If you would like to find out more about how we can help you connect strategically, creatively or digitally, then call us or get in touch. We'd love to hear from you.