Insights How and why to incorporate video, animation and moving image into your content strategy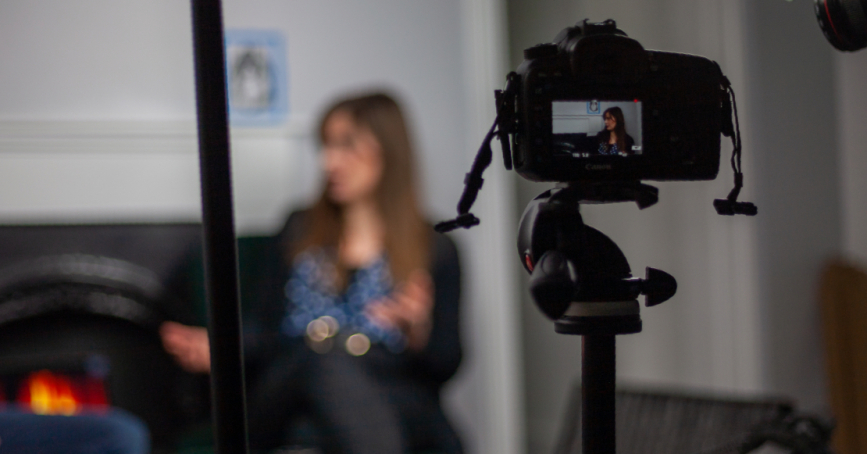 500 million.
That's how many hours of video are watched on YouTube every day, according to Impact BND's 2019/2020 report. Out of those millions of hours, 95% of viewers say they retain a message when they watch it in video format, as opposed to a low 10% when reading that same message in text.
So, video has power in marketing and in engagement. We all know this, but what can video do for you as a brand or business?
Why would you want to include video in your content strategy?
Animations, live videos, webinars, moving images - there's a variety of formats and the beauty of all of them? They make content engaging, easy to digest and are easy for viewers to share across multiple platforms; meaning that one piece of video content can live on your website, your YouTube channel, in your social media content and on campaign landing pages...the list goes on.
The first thought that pops into many brands' and business owners' minds is that 'video is expensive'. That can be true for high value, television production styled videos, but there are so many other formats that can be considered and other styles of production that can make video not only affordable, but actionable for businesses.
85% of businesses used video as a marketing tool last year, and over 90% of global businesses surveyed at the end of 2019 confirmed they intend to use video as part of their ongoing marketing strategy.
Simply put, video is a powerful addition to a marketing plan.
When it comes to digital engagement, it is possibly one of the most engaging forms of content a brand can leverage. It increases the time that users spend on your page which, in turn, signals to search engines that your site has good content, helping your search rankings.
Wyzowl's Video Marketing Statistics 2020 report states that 87% of video marketers say that video has increased traffic to their websites, which greatly improves the opportunity to increase leads.
And let's not forget that according to Global Reach, YouTube is the second largest search engine in the world! So producing video and ensuring that you have a well-optimised YouTube channel is yet another way of exposing your audiences to your brand and offerings. Video can be optimised, edited and re-purposed to support paid digital campaigns, acting as an asset in increasing audience exposure to new audience groups.
It is an active tool in helping to build trust and brand awareness, and allows businesses to make a direct impression on consumers and share the culture of their brand.
Afterall, humans are incredibly good at remembering pictures! Brain Rules shows us that if we hear a piece of information, we remember 10% of it three days later. If we add in a picture, then we remember 65% of it.
How to incorporate video
So, how do you get started? This is often the challenge and you are not alone! Looking back at the Wyzwol report, 17% of non-video marketers say they don't use video as they just don't know where to start.
Well, the team at The Escape can help with that! You may have seen how we share our own culture and use video to promote our own events, such as our Slipstream Series or Feast events, not to mention the video work we do for our various clients.
For many brands, explainer videos are a great way of approaching this medium, and aid the simple, easy communication of your service or product. We learn from Wyzwol's report that 96% of people have watched an explainer video to learn more about a product or service prior to making their final purchasing decision.
Illustrative and animated style videos are also an easy, cost-effective starting point that don't require an entire camera crew descending on a site somewhere! Combining creative storyboarding and concise messaging, with good intro and ending cards signposting viewers to more detailed information, is an effective way of using video to bring people into your sales funnel.
Ultimately, video continues to be a major part of everyday content consumption and, although it may be daunting to the non-video marketer, the ROI opportunities are clear. It takes time to build up your audience, but having creative video embedded into your site can not just help your overall UX, but can also build up other marketing performance metrics, such as your performance in search.
If you need any help getting started with video, have a chat with our team today.
If you would like to find out more about how we can help you connect strategically, creatively or digitally, then call us or get in touch. We'd love to hear from you.