SERCO Bringing a human touch to Serco's latest ESG Report
The brief
Serco is one of the industry leaders in the Public Services sector. With over 500 global contracts spanning everything from Justice and Defence to Immigration and Health, it's safe to say they have a huge impact on how our country runs.
As a partner to governments around the world, Serco understands the responsibility they hold and the importance of trust and integrity for the citizens they serve. Showcasing their integrity and values, allows them to foster sustainable business growth for their investors and offer competitive, more reliable returns.
When our client approached us to design and publish their ESG report, we understood how important this was to them and their brand and values.
After helping Serco to build their latest brand guidelines, we were in a positon to ensure the report felt cohesive with the rest of the brand while showcasing the important work they're doing within ESG, in a way that allowed them to connect with their people.
Project team
Guy Nicholson

Head of Brand and Creative

Tara Wilson

Brand and Digital Creative

Lucy Ford

Project Partner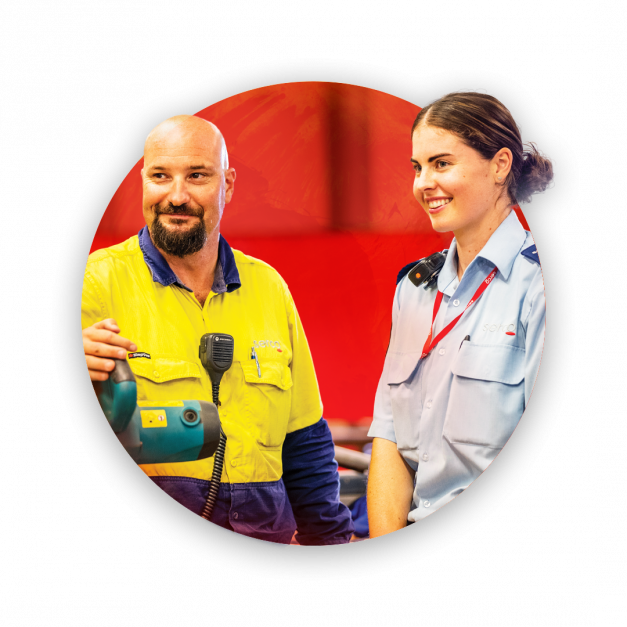 The solution
As a purpose-driven company ourselves, we understand the importance of stories and connections: connections with people, connections with work and, possibly most importantly, connections with the rest of the planet. This is something Serco share wholeheartedly.

As a result, our aim was to create a report that was visually appealing while showcasing Serco's position and performance across ESG criteria in an engaging way.
Extensive planning and ideation took place to ensure the vast amounts of copy that were provided were presented in the best possible way, ensuring the content adhered to Serco's brand guidelines and was consistent with wider reports that we had published for them.
Visual appeal
With Serco covering a wide variety of different sectors, there were many different stories to tell across the brand. Ensuring each section was visually exciting while telling the story of each department and the achievements they have reached across environment, social and governance was vital to engage.
Seamlessly flowing copy
With so much to be proud of, vast amounts of copy were supplied. As a result, we needed to ensure what was included was relevant and informative, while also being presented in a way that was easy to digest but kept the core of the projects and their goals at the forefront.
People at the forefront
It was important to make sure that the ESG report was cohesive with the rest of the Serco brand and guidelines but continued to keep their people front of mind and at the heart of the report.
Accessibility needs met
As the report was created for digital use, we advised the set up as an interactive PDF. With that in mind, it was important to make it simple to navigate and accessible to a variety of user's needs.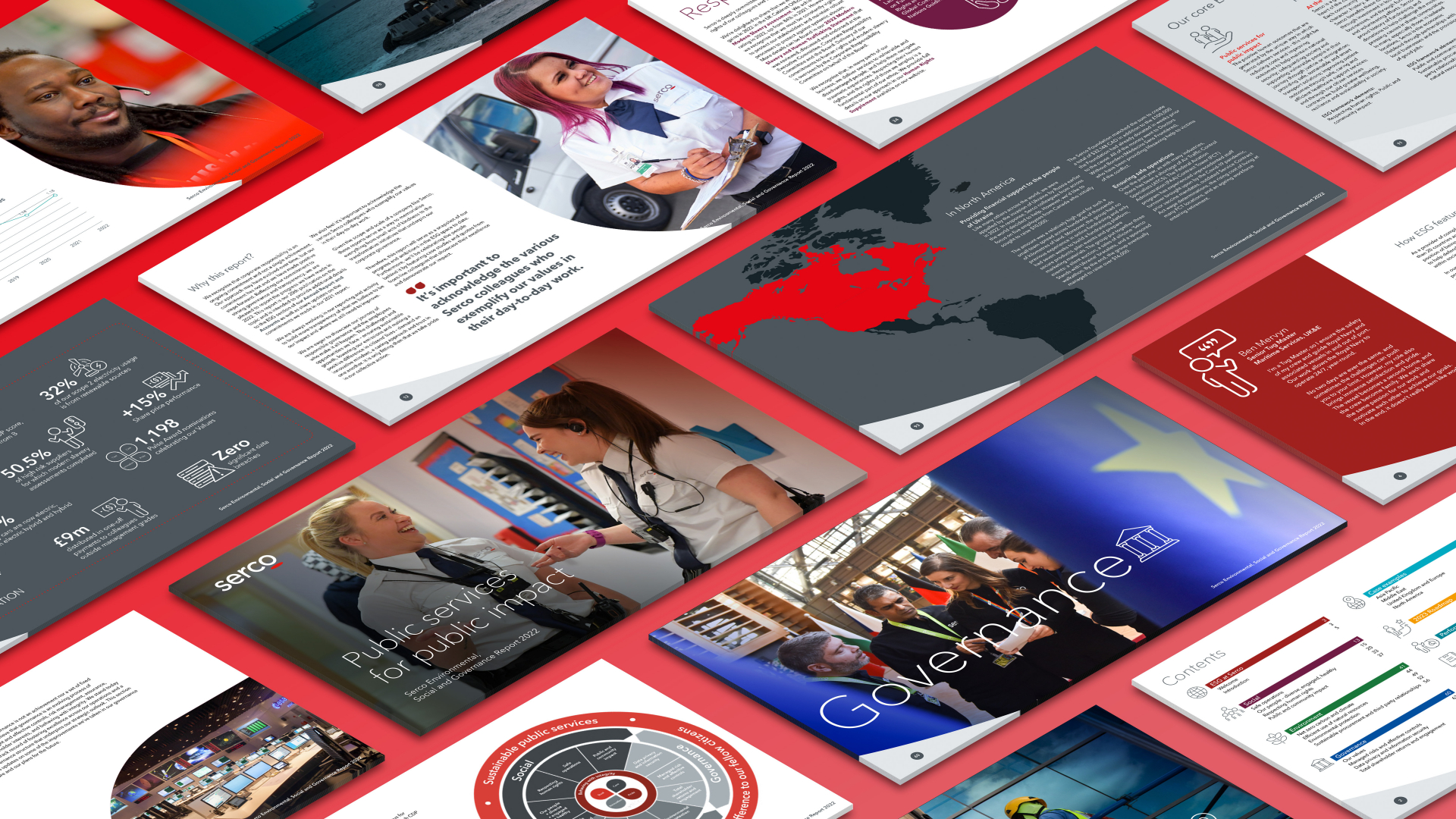 Final thoughts
Showcasing important work such as this requires careful consideration and planning to ensure all aspects of Serco's ESG initiatives were showcased in the best way.
Through this, we are proud to have created a thoughtful ESG Report that really encompasses Serco's brand and values and heroes the fantastic work they and their people do in this area while continuing to keep people at the heart of it.
The report itself is beautifully designed while remaining informative and useable. And, while there is plenty of information packed into the report, it remains easy to digest and navigate.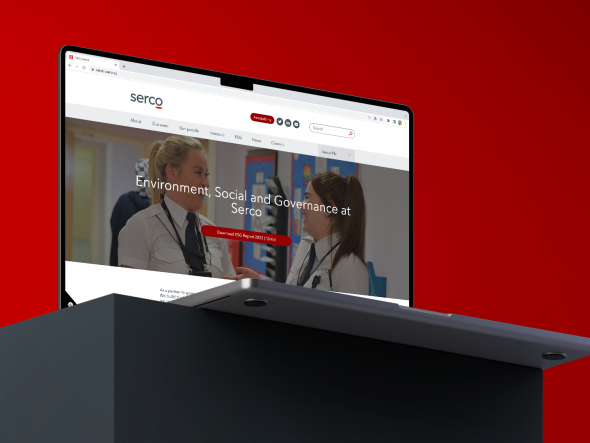 If you would like to find out more about how we can help you connect strategically, creatively or digitally, then call us or get in touch. We'd love to hear from you.