More+ Rebranding the church to symbolise 'more'
The brief
The North Hampshire Downs Benefice is a collection of 12 churches dotted throughout the Hampshire countryside. We were challenged by the Diocese of Winchester to rebrand and reposition the benefice with the objective of increasing awareness of the activities and offering of the church. We needed to appeal to a younger target audience to modernise and diversify both the Sunday congregation and community engagement and involvement as a whole.
Services provided
Brand strategy
Brand naming
Brand identity
Design & Illustration
Project team
Ian Mumford

Chief Executive Officer

John Pike

Strategy Director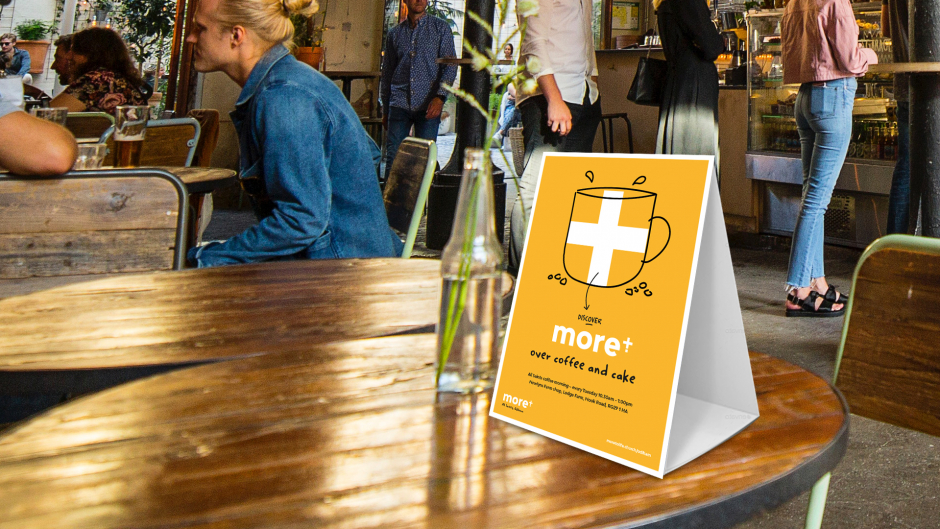 Our approach
We started with discovery. A workshop with church leaders enabled us to lift the lid on the benefice and understand the challenges that they faced. This was supplemented with a focus group of church-goers, school visits to see the church working in the community and an audience mapping session to gather a better understanding of the current, as well as the desired future audiences, that this project was intended to engage.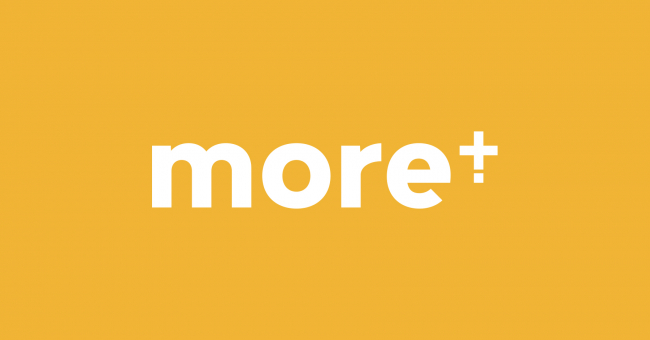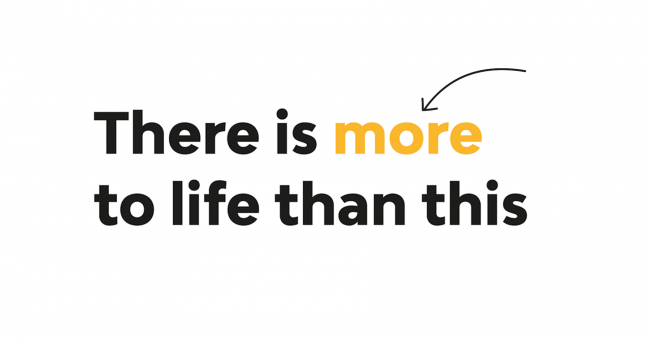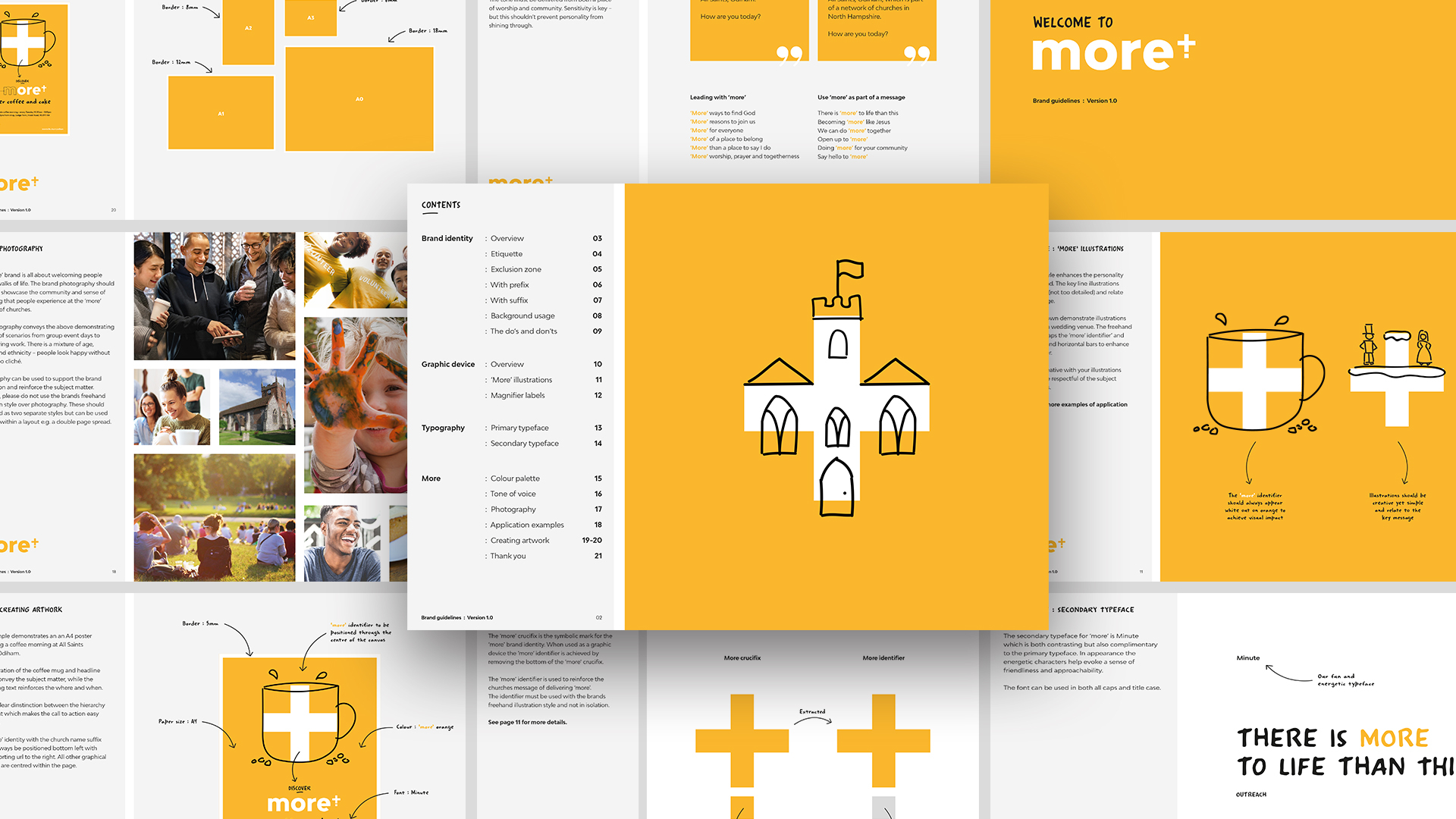 The North Hampshire Downs Benefice name was clearly a barrier to how it was percieved and how it was used in conversation and visual branding. Our first recommendation was to rename the collection of churches and create a visual and verbal campaign that could support the church's value proposition.
The resulting naming strategy was centred around the church's value proposition – support, companionship, friendship, diversity of experiences...and more. With that in mind, our name became More to Life with the intention of encouraging people to discover Jesus and come to know him 'more'.
Simplified to More, we created a visual identity that used the religious cross combined with a plus symbol to create a unique identifier. This would be used as the central creative device within campaign assets, as well as to form part of the More brand identity, in partnership with a lowercase sans serif font. This kept the overall tone relaxed, friendly and approachable.
Like what you've seen so far?
Find out how we can help you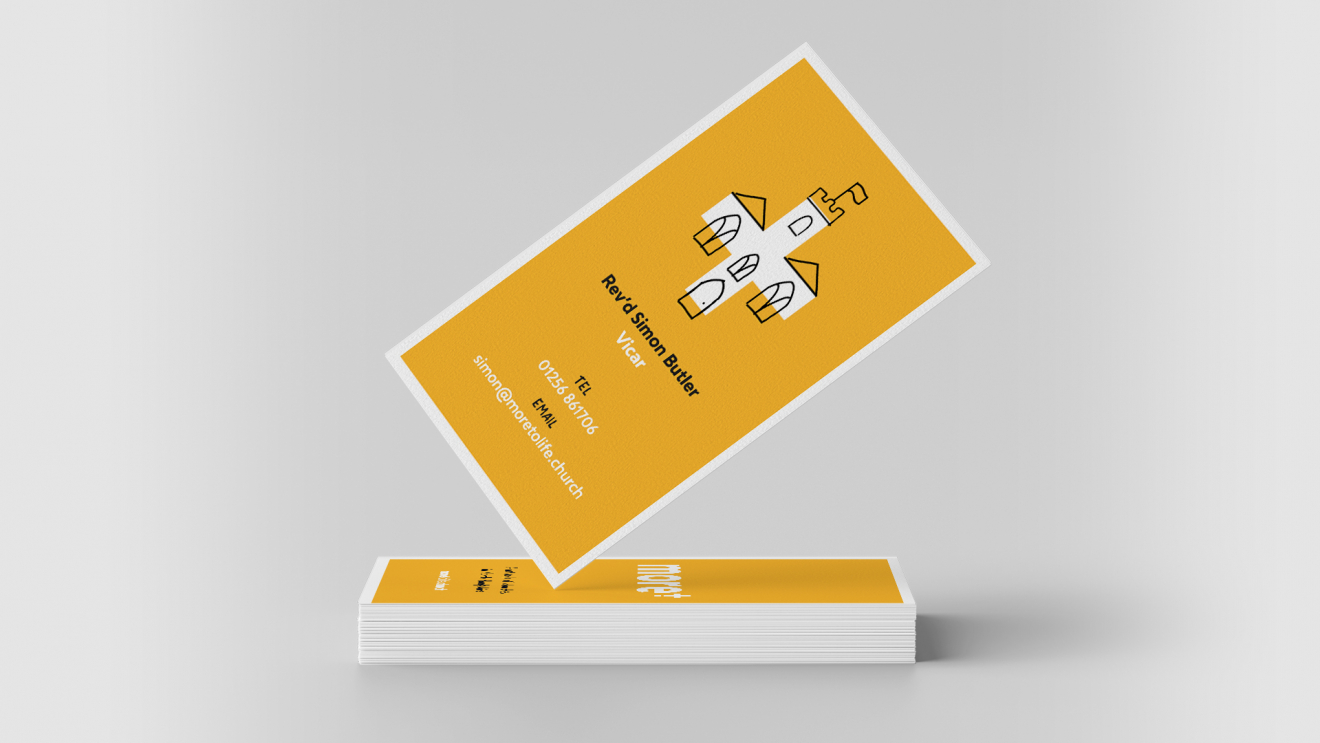 The associated visual system combined the brand device with a hand-drawn illustrative style. The concept was to illustrate each core message using three bold colours and a simple drawing that centred on the device, but also weaved itself into it. This approach provided flexibility and diversity for a broad range of messaging, as well as providing a human, youthful tone that we hoped would engage new audiences and also be accepted by existing church goers.

The brand and campaign were brought to life across a wide variety of printed collateral, pull-up banners, Christmas cards and the website.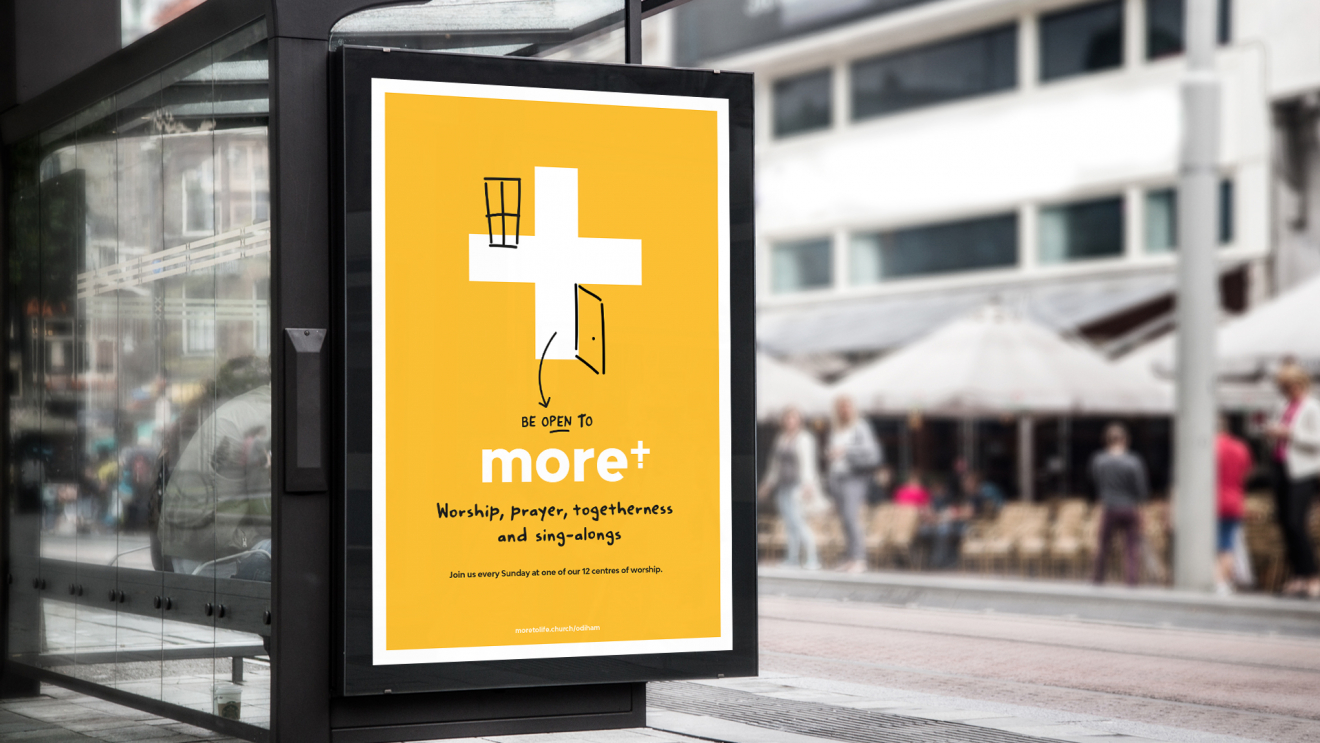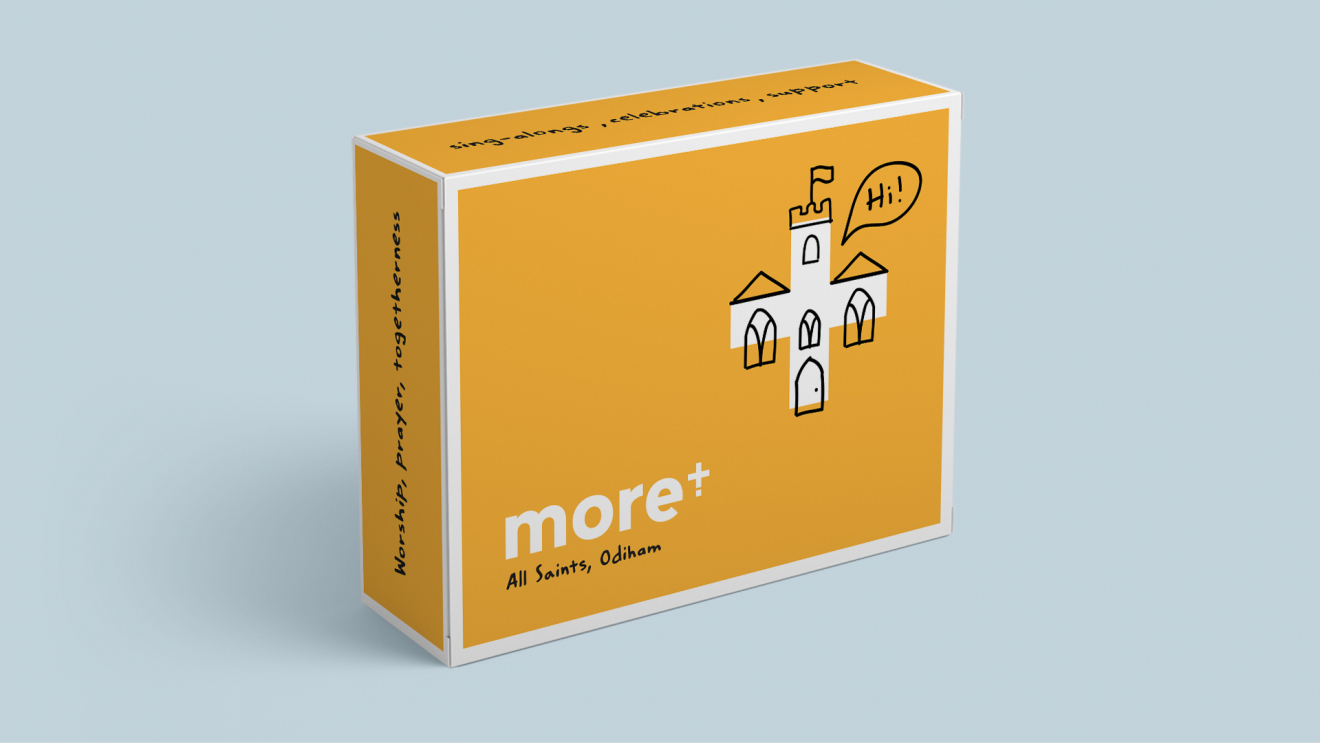 The outcome
The More brand and campaign are proving to be a huge success. The collection of churches has become united under the new brand, and church goers can now recognise the 12 churches as not just unique places of worship, but also as part of a wider community that can offer 'more' to their followers.
We have created a brand that appeals to the younger generation who the campaign aimed to target, whilst keeping the existing congregation in church. Through aspirational messaging and imagery, widely publicised events and accessible support groups online, More has become a cohesive and experiential on- and offline community.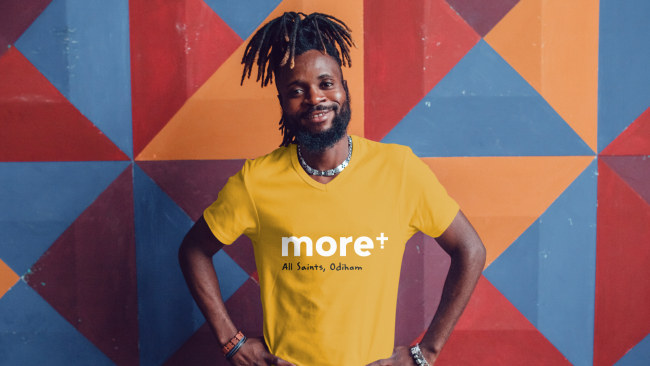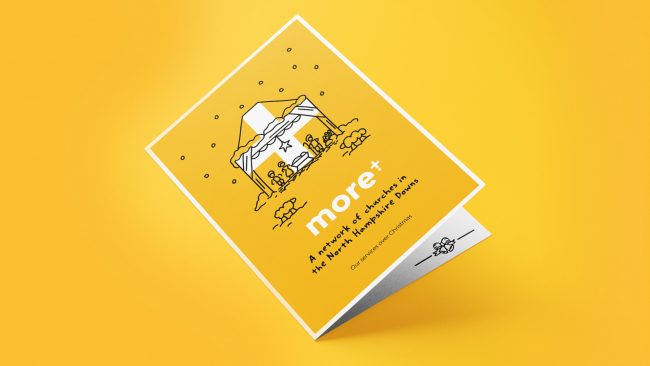 If you would like to find out more about how we can help you connect strategically, creatively or digitally, then call us or get in touch. We'd love to hear from you.