Insights Meet our new Escapee, Kayleigh!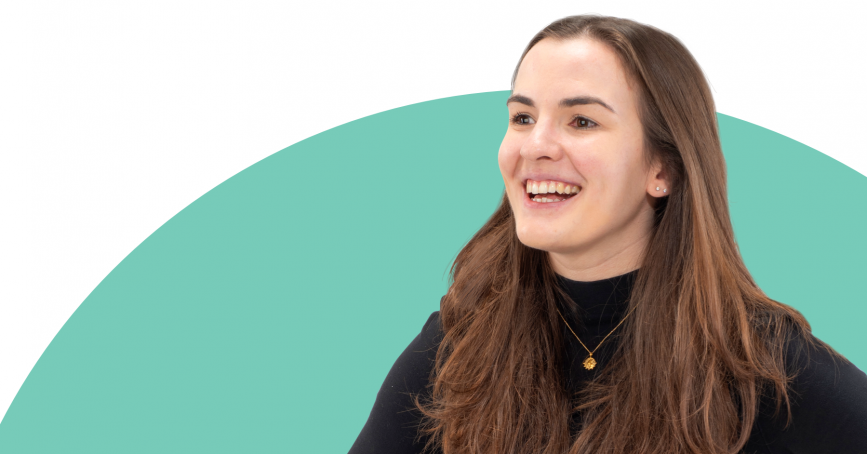 It's an Escape tradition that we ask our new recruits some fun but telling quickfire questions, so meet Kayleigh Walker, our new Senior Client Partner.
No judgement please, this is a safe place...
Last live concert
My boyfriend took me to a Parkway Drive gig last month, not my normal choice but an amazing experience. To be honest, I am more of a musical fan and the last show I watched was Footloose …for the third time.
Dark or milk chocolate (white is just not an option sorry, ok maybe a white chocolate mouse)
Dark chocolate - my favourite is Lindt 70%.
Favourite holiday destination ​​​​​​
​I am going to choose Slovenia - the mountains and lakes completely stole my heart.
Superhero power
This is a tough one but I am going to pick teleportation. How much fun would that be?!
Pineapple on pizza?
No way!
Most famous person you've met
I recently had dinner with a few celebrity chefs including Marco Pierre White, Matt Tebbutt, the Hairy Bikers and Michelin-star chef Will Holland - it is a very random story how I ended up there.
Favourite all-time movie
Harry Potter - I can't pick just one though.
Nickname as a kid
I don't think I had one - although people did try to call me 'Kay' but I didn't let it stick.
Favourite junk food
Pizza!
Coffee - black or white?
If I have the choice it would be an oat milk flat white - but if that isn't an option, black, please.
And finally, tell us something completely random about yourself (we won't tell anyone. promise)
​​​​​​​In my spare time, I train in mixed martial arts and I am one belt away from getting my black belt in kickboxing.
If you would like to find out more about how we can help you connect strategically, creatively or digitally, then call us or get in touch. We'd love to hear from you.