INSIGHTS The Escape gains Google Partner status!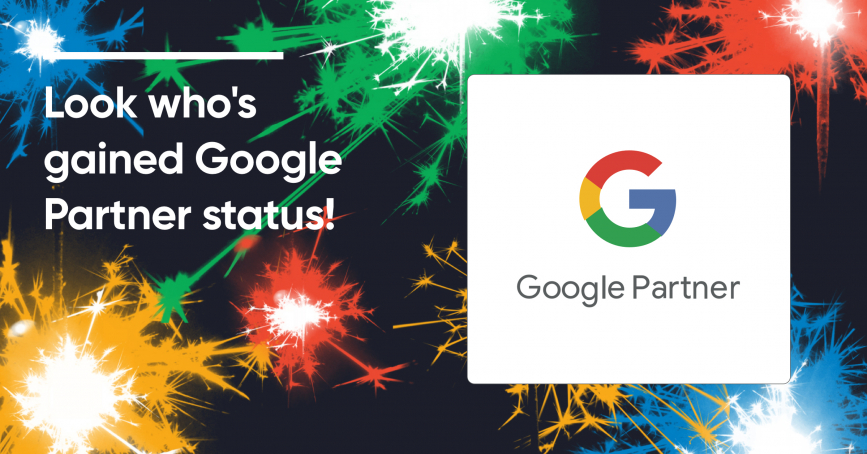 As if we didn't already know how brilliant and talented our Digital Performance team is, they've only gone and acheived Google Partner status for The Escape and we couldn't be prouder!
Becoming a Google Partner means that we have been recognised by Google themselves for maximising PPC campaign success for our clients, driving client growth by maintaining clients' campaigns and demonstrating Google Ads skills and expertise with certifications.
Andre Buxey, Head of Digital Performance commented, "This acheivement has given us the right to categorise ourselves as advertising experts on one of the world's most powerful online platforms, if not the most. It means that our clients can have even more trust and confidence in our capabilities to build successful campaigns."
What are the benefits of working with a Google Partner agency?
1. Work with certified experts
Being a Google Partner signifies that we have multiple employees who are certified in Google AdWords, continuously meet Google's performance standards, show growth in client work, and participate in ongoing training.
In fact, over 50% of our agency (regardless of their role) already hold Google Certification and the other 50% are currently working towards it (watch this space).
2. Exceptional knowledge of AdWords
Our team know Google AdWords like the back of their hand and have Google Partner status to prove it! Whether it's broad match modified keywords, dynamic headlines, bidding budgets or negative keywords, they know it. And love it.
3. Always up to speed with latest best practice
As part of our Google Partner status, we are committed to maintaining high levels of knowledge and training, so you can rest assured we're always up to speed with the latest changes and updates.
4. Direct access to Google support
Being a Partner means if there ever any issues with a client's account we can jump straight on the phone direct to Google technical and account support, so no time is wasted or lost.
If you would like to find out more about how we can help you connect strategically, creatively or digitally, then call us or get in touch. We'd love to hear from you.