INSIGHTS Latest Escapee! Meet Mike Slabbert, our new Digital Marketing Specialist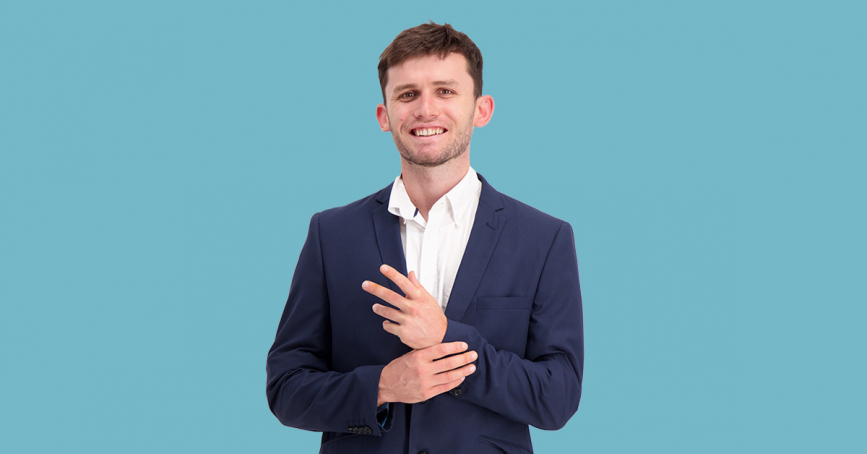 More new talent - we're not going to fit in The Farmhouse at this rate! It's an Escape tradition that we ask our new recruits some fun but telling quickfire questions. No judgement please, this is a safe place.

Last live concert
Angus and Julia Stone Live in Kirstenbosch Botanical Gardens in Cape Town.
Dark or milk chocolate (is white really an option?)
I tend to enjoy dark chocolate, 80% coco and upwards is a yes from me.
Favourite holiday destination
Port Alfred, by the beach, in South Africa. It is a little escape from the fast pace of everyday life and is ideally spent with a daily dose of salt water therapy.
Superhero power
My ideal superpower would be to slow down time just to learn to appreciate each moment as it comes to me.
Pineapple on pizza?
I am a huge advocate for sweet and salty. So pineapple definitely belongs on pizza.
Most famous person you've met
The most famous person I have met is probably Jonty Rhodes while caddying for my grandad on the golf course.
Favourite all-time movie
The Godfather. It is a series that helped launch Al Pacino's acting career and yes the first is better than the second, haha!
Nickname as a kid
Mike, Mikey or Slabbey (from my surname).
Favourite junk food
I am a huge pizza fan. So any pizza, although preferably a classic like a Neopolitana or Margarita. Although I am partial to any pizza that has avocado on it.
Coffee - black or white?
I enjoy my coffee black because I can then appreciate the true taste of the coffee!
And finally, tell us something completely random about yourself (we won't tell anyone. promise)
I used to be a professional lifeguard, sadly the tan is no longer there haha!
If you would like to find out more about how we can help you connect strategically, creatively or digitally, then call us or get in touch. We'd love to hear from you.