Intranets Connecting and communicating in a safe, social space
What we do
We design and build intranets that are easy to use, where people can talk to one another, keep up to date with company and social announcements, and generally be a hub where employees and management can interact in a safe and consistent environment. Our solution is a social intranet where the employer brand and employee communication are given precedence over corporate announcements.
Standard features:
News feed Social feed
Events calendar
News list
Downloads
Content pages
Job postings
Canteen/restaurant menus
Customised forms e.g. Expense claim form, onboarding forms, new employee forms etc.
Optional additional features:
Social groups
Personalised dashboard
Polls/surveys
@mentioning and #tagging
Blogs
Task management
Personal messaging
Advanced form builder
Who we've done it for
Leigh Day
Utilita
ATPI
Infinity Motorcycles
Simplyhealth
Serco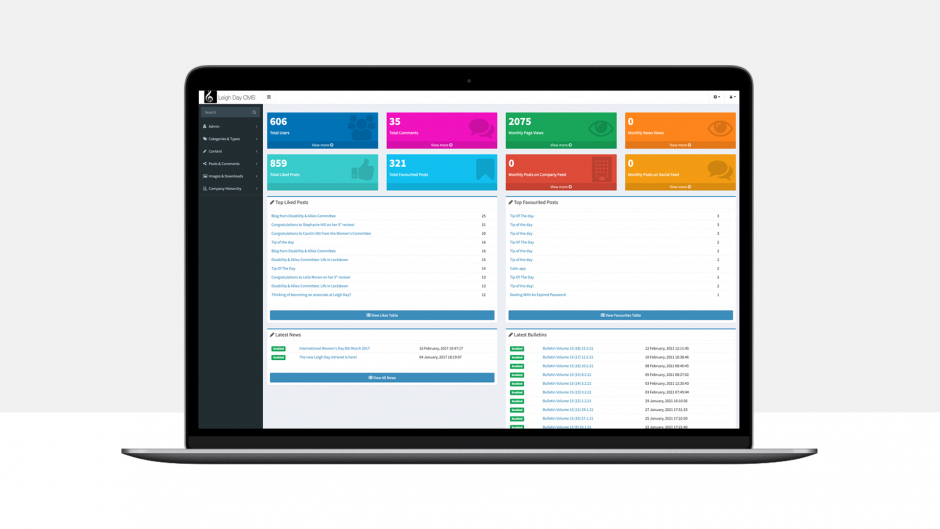 Why do you need it?
It is ever more important for team members and company members, whether working in the office, from home or out in the field, to keep in touch with each other and stay up to date with company events and colleague announcements. With all of the messages these users receive during the working day, email is not the platform to use as they tend to get lost or ignored.
How we do it
A social intranet is an evolution of the old corporate intranets of the past, where the design was clunky and the user experience was tedious and generally not friendly at all. Our social intranet offering takes the best parts of these older systems and integrates a social media aspect to them.
1. Discovery

We start by understanding your people. Who they are, where they are, how they work and the nature of the communication they may require from a social intranet. We define the business objectives and get to know the employer brand so the journey and experience of the intranet can be mapped and created so it's fit for purpose and measurable.

2. UX and UI

Although our platform has a standard structure, this is still completely customisable to fit your objectives and requirements. We go through a UX and UI (user experience and user interface) design phase to ensure the platform is user friendly, intuitive and engaging, as well as fitting seamlessly with your employer brand.

3. Platform build and customisation

Beyond UX and UI, we take the base platform and evolve the functionality to meet your needs. The essence of the platform is based on the way modern intranet users act on the web. Our intranet is now a feed of news, events, documents and important company announcements with the possibility of commenting, liking and favouriting posts, similar to more popular social media platforms. It also manages documents and downloads, job posts and canteen menus, and offers sticky posts and image cropping features, all the while being as secure as your company's local network integrating with your Active Directory and Azure via LDAP, Single Sign On or even your online HR tool.

4. Testing, deployment and training

On completion of build and with your approval, we will user test the platform and perform QA checks to ensure all functionality is working and that the system is ready to be transferred to you for use. We will also train you on how to manage and use the system. This is supported by documentation and video tutorials for staff.

5. Support and enhancements

An intranet is a living thing, so we recommend a support plan to cater for any issues that arise. This can be purely technical support, ad hoc work to update and enhance the system further, report-based where we pull through core data insights to show how the internet is being used by your staff, or we can offer a retainer model that can be utilised to make changes and enhancements as the intranet and your business evolve.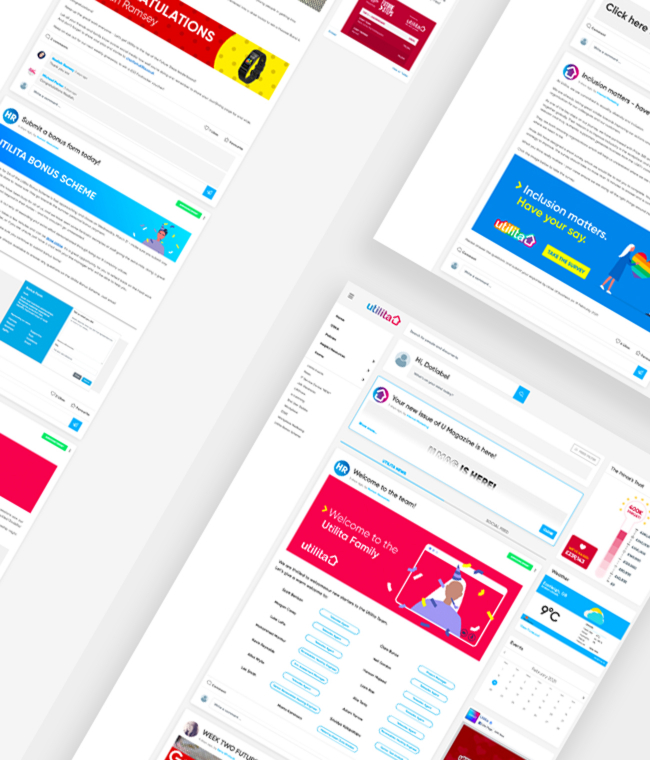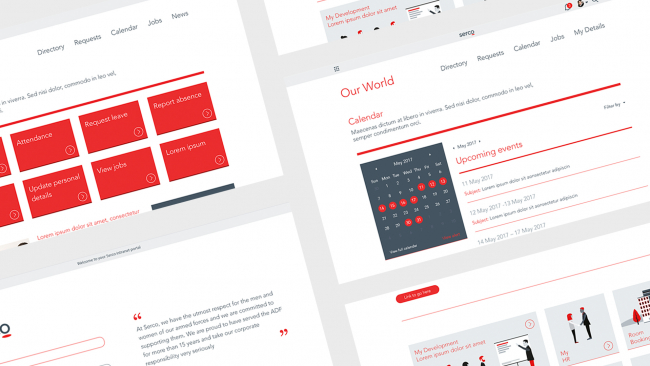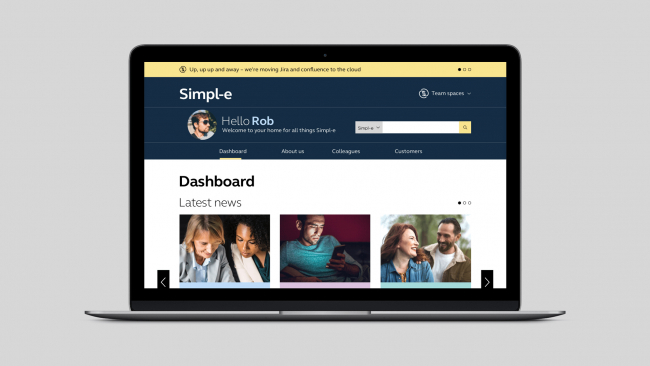 The outcome
We provide a quick, efficient and well-designed solution to complement your day-to-day business tools and make your internal communication better.
Are you interested to learn more about how Intranets can make a difference to your business? Well, it all starts with that first "hello" and we'd love to hear from you. If you have a project you'd like to talk to us about, give us a call or get in touch below.